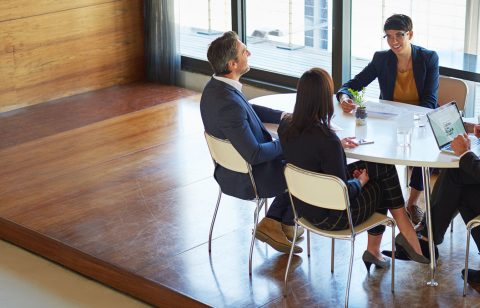 Over the past three months, I've participated in discussions around leading in the digital age. Talent acquisition, management, and retention were at the heart of these discussions. Attendees wanted to understand how to identify and build the right talent pool for today's digital workforce, and how to develop the leadership skills required to motivate and lead this talent.
Talent in the Digital Age was the title of a roundtable discussion, led by Genpact's chief digital officer, Sanjay Srivastava, that I participated in recently. Joining us were two subject-matter experts: Elizabeth Lyle, partner and managing director at Boston Consulting Group, and David Crawford, managing partner, technology for Heidrick & Struggles EMEA.
Diversity and inclusion unlocks true digital transformation
Typically, business leaders will hire external experts to establish and deliver a digital transformation roadmap. Unfortunately, these external experts often miss an opportunity to consult existing employees: program managers, process experts, data engineers, technologists with knowledge of legacy systems, change management teams, etc.

However, when you include a diverse group of existing employees in digital transformation initiatives, they are often able to identify potential roadblocks thanks to their unique experiences and insights. These roadblocks can then be tackled promptly, which leads to a higher probability of success.
Sometimes, the most challenging aspect of putting together such a team is getting business leaders to acknowledge that their existing employees have value to add.

Digital leadership requires humility, agility, and a willingness to learn
During our roundtable discussion, Lyle stressed that it's unlikely for business leaders to have a working knowledge of all digital disciplines. Therefore, what we need from leaders is humility and a willingness to seek advice from employees at every level.
In addition, today's leaders need to seek out learning opportunities. They need to absorb digital knowledge to lead teams effectively. Moreover, a leader's ability to align everyone on a vision, and then give them the autonomy to get the job done, is critical.
The group also agreed that leaders must be comfortable with pivoting toward a digital vision. It's by reading the data and understanding the unique challenges faced by your organization that you get closer to true digital transformation. According to Lyle, the role of a leader in the digital age is to orchestrate this approach.
Crawford, meanwhile, discussed digital agility. He stressed that these are essential attributes for digital leaders and when recruiting, Heidrick & Struggles moved away from analyzing resumes to assessing how leaders mobilize, transform, and execute with agility.
Sourcing and developing talent in the digital age
At Genpact, I am focused on creating a team that will enable and deliver AI solutions. We have three key initiatives that are helping to transform our existing talent and improve sourcing – something I talked about at length during the roundtable.

The first is our Employee Value Proposition campaign. It's designed to externally and internally transform the employee experience, bringing in new and diverse talent that can challenge our organizational road map and lead transformation in a differentiated way.
Then there's our AI Development Program. When internal candidates apply for this program, curiosity and eagerness to learn are key attributes we look for. They must also have a diverse background within Genpact, have an affinity with technology, and be willing to try something new to develop their career.
And, finally, there's our Genome program, which will deliver customized learning and development opportunities to help our employees build new skills. The program identifies employee "experts" who have knowledge others may need and offers a way for their expertise to be shared.
Ultimately, leading in the digital age requires business leaders to not only focus on their personal development but the development of their employees, too. For more on this topic, I encourage you to listen to our full discussion here.