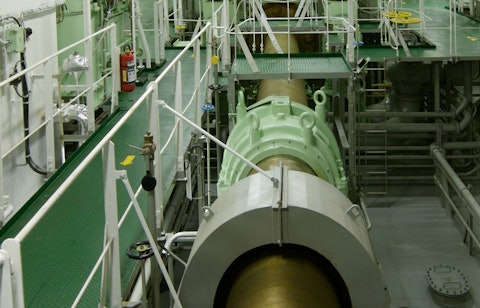 "The customer wants to have much more variable value-add . . . around the different attributes of a particular product." – Jim Davis, co-founder, Smart Manufacturing Leadership Coalition
In the next five years, manufacturers will embrace servitization and create value for customers seeking flexibility, personalization, and ethical choices. Manufacturers will need to shift from mass production to engineering unique customer experiences.
These manufacturers will have evolved into instinctive enterprises, seamlessly connecting people, processes, and knowledge to make accurate, proactive decisions in real time. They will move markets, reinvent business models, and amplify human potential.
To support this transformation, we explore three macrotrends in Manufacturing in the Age of Instinct that are shaping the future of the world and the manufacturing industry:
Optimized reality: Businesses must explore ways to use artificial intelligence (AI), augmented reality, virtual reality, and 3D printing to support employees, accelerate innovation, and streamline operations.
Ethical impact: From a customer's perspective, a company's sustainable, ethical practices are increasingly influencing purchasing decisions, showing that purpose really can lead to profit.
Whole-system planning: Manufacturers must embrace new partnerships to deliver on the promise of servitization and create integrated systems to improve maintenance, boost yield, and increase productivity. And AI can play a vital role.
So, what does this look like in practice for industrial machinery manufacturers?

The road to optimized reality
Manufacturers can augment human capabilities with cutting-edge technology to protect the health and safety of employees and improve productivity to deliver exceptional customer service. Thankfully, the industrial machinery manufacturers are primed for this transition.
Caterpillar, the world's largest construction equipment manufacturer, is a leader in this space. Caterpillar assembles extremely large and complex engines. That's why it uses a safe, repeatable, virtual build process backed by AI and analytics to spot potential issues before it builds the engines in iron.
Industrial machinery manufacturers should also consider how they can use advanced technologies to support servitization. For example, self-monitoring machinery that integrates into the internet of things and is equipped with AI can predict product maintenance needs. Think wind turbines that collect weather data and adjust their direction accordingly, tractors that monitor agricultural conditions to help farmers improve yield, or a pump that detects potential blockages before they materialize.
Making an ethical impact
In the future, ethical practices will become a differentiator. It's why manufacturers like Saint-Gobain are using Schneider Electric's Smart Factory program to reduce carbon emissions by 20% by 2025. As customers look for sustainable products and services, this safeguards profits as well as the planet.
Being ethical and sustainable will also attract and retain talent. Those with the skills needed to make Industry 4.0 a reality may be tempted to work for startups or Silicon Valley giants. Industrial machinery manufacturers should promote how their employees contribute to building a better world.
Whole-system planning in practice
In the shift from developing products to engineering experiences, whole-system planning plays a key role. Investing in operations, technology, and partnerships to connect all areas of the business internally and externally throughout the supply chain and the wider ecosystem will enable manufacturers to develop the agility to meet evolving customer needs and expectations.
Nurturing technology partnerships, for example, will help manufacturers future-proof machinery. Siemens is working with machine builders to provide programming that enables engineers to work on digital versions of equipment. This presents the opportunity to update software, rather than replace machinery entirely.
Though many businesses are still reeling from recent events and managing today's uncertainty, now is the time to gain a competitive edge by also looking ahead. Our report and its transformation guide will help you plan for a brighter and more prosperous future.
To see into manufacturing's future, read the Manufacturing In the Age of Instinct report.
Blog