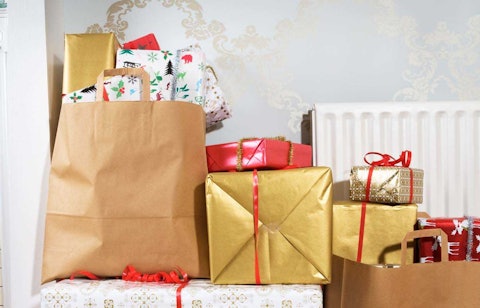 I recently hosted an insightful forum with supply chain leaders from the consumer goods, pharmaceutical, and manufacturing industries in which we explored the collective lessons we learned during another volatile year of supply chain upheaval in 2021.
Disruptors such as COVID-19, logistics snarl-ups, extreme weather events, labor shortages, and energy crises continue to test our supply chains like never before. Forum participants offered ways to turn these challenges into opportunities by sharing their unique experiences.
Here are some of the insights we shared on how you can minimize risks to build supply chain resilience in the run-up to the 2022 holiday season.
Use data to prepare for the unexpected
Back to normal is not happening anytime soon – if ever – when it comes to supply chains. "We can't wait and see. Luck is not a strategy," said Bindiya Vakil, CEO and co-founder of Resilinc, a supply chain data monitoring company. On the positive side, Vakil believes that because we now have so much more data, artificial intelligence, machine learning, and predictive analytics, we're far better equipped to manage the many risks we face.
Risk is fundamentally a data issue. We need to invest in capabilities that reduce it, such as predictive analytics to anticipate and plan for different scenarios. Then we must translate this information into revenue impact and prioritize accordingly.
This starts with identifying your most mission-critical resources, then setting up a solid supply chain for those and being flexible about the rest. Keep in mind that mission-critical does not necessarily mean most expensive. Although we're conditioned to think about our supply chain in terms of spend, it's often the low-cost items that can bring us to our knees.
Collecting data on all your suppliers and applying a risk algorithm to determine which are financially risky is essential, too.
Proactively engage with suppliers
Data can help you cultivate a deep understanding and engagement with your suppliers that can lead to big payoffs. For example, Vakil discussed how Toyota used supply chain mapping and monitoring to identify the need to stockpile semiconductors early. As a result, the company successfully avoided the adverse effects of the semiconductor shortage, outperformed its competition, increased its market share, and jumped to the top of the auto industry.
Ramp up your supply chain talent
Risk is also a people issue – a risk that's growing as companies struggle to manage disruptions quickly and effectively due to a lack of skilled talent. As the need for supply chain skills has grown faster than available supply, it's put more pressure on existing teams already impacted both emotionally and in terms of productivity by the isolation brought on by COVID-19. Supply chain leaders need to identify the right organizational structure and talent to operate new systems and identify trends.
As companies compete for talent, the time spent on recruitment and escalating wage inflation create distractions, continuity issues, and increased challenges for staff retention.
Invest in a solid data foundation
In a rapidly-shifting world, visibility of data and strong leadership will help you prepare and respond quickly to changes. Factors such as geopolitical risks and the climate crisis mean companies are rethinking their supplier networks, nearshoring, and getting creative when it comes to sourcing raw materials.
It's important to build a strong data foundation and maintain data quality to inform decisions such as these. It may prove challenging to pull off in companies set in their ways, but you should make sure you embed a data practice inside the supply chain. You need the visibility to manage risk and maintain, monitor, and continually improve your data.
Transform and protect your technology stack
The risks from poor data and lack of visibility have risen with supply chain globalization. With supply chains more interdependent than ever, the knock-on effect of disruptions has become more frequent and more severe. Organizations are investing in the technology and tools to increase visibility, responsiveness, and efficiency, including control towers, advanced planning software, and automating manual tasks.
But this digitization of supply chains creates yet more risks – possible cyberattacks. Forward-looking supply chain leaders are asking and incentivizing suppliers to increase cybersecurity as well as beefing up their own defenses.
As supply chain leaders claim their rightful seat at the executive table, I think events like these help us to share best practices for this period of intense transformation. Let's make the most of this opportunity to chart a more profitable and stable course to future success.
Going forward, supply chain leaders will leverage the new attention paid to supply chains to solidify their role as strategic enablers of revenue – not just cost cutters. And they'll use those advanced data tools to decide which strategies to leave in the past, and which need a fresh approach in the future.
Blog