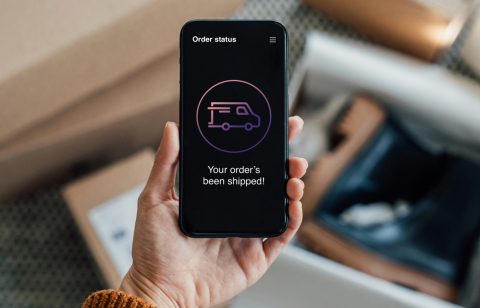 Tectonic shifts are reforming the consumer packaged goods (CPG) companies landscape, presenting new challenges for their sales teams.
The underlying driver is the shift to e-commerce. Online sales have accelerated exponentially over the course of the pandemic, becoming the preferred and permanent shopping method for hundreds of millions of people worldwide. Sales teams, who already spend more than 40% of their time on internal tasks and activities rather than growth, need new skills and strategies to rediscover the joy of selling in a virtual world.
To learn how the best minds in the industry are rebooting their sales strategies to seize growth opportunities from these changes, we recently hosted a roundtable with chief sales officers and chief growth officers from some of the world's leading household CPG brands. David Moran, co-founder and chairman of Eversight, joined us as our guest speaker.
The session covered two principal themes – the new skills needed for virtual selling and the impact of direct-to-consumer (D2C) sales.
Building data muscle
We started by posing two provocative questions. In a virtual world, how can companies bring back the joy of selling when sales teams traditionally thrive on physical interactions with customers? And what can salespeople offer to replace the sense of trust that comes from breaking bread with clients?
"We're missing the relationships that we built that used to involve a dinner or other soft times," observed Moran. "It's harder to read body language or to set up follow-up meetings on Zoom."
But even before the pandemic, he said, a power shift was changing the seller's role. Sellers can no longer claim an advantage based on access to data because the data increasingly lies in the hands of the retailers. As customers try to monetize that data when agreeing on terms with CPG companies, salespeople are struggling to find their unique value proposition.
The critical support they need, the group agreed, is access to rich insights derived from the firm's own data, with real-time predictive intelligence that they can share with clients in a simple way. Companies must also teach sales teams how to use these new insights to tell engaging stories in a virtual environment.
Ideally, salespeople should also help equip customers with a true omnichannel plan. Yet given the current volatility, creating these plans or measuring their effectiveness is proving difficult. It might be time to rethink how CPG organizations allocate funds by looking at the supply chain, sales, trade promotions, and so on holistically. They can then work with retailers to reallocate marketing spend to the places it is most effective.
"A lot of my clients are consolidating decision-making authority under one P&L owner rather than split between the fiefdoms of marketing and sales," Moran said. "If in-store traffic is down – say, 10% – that doesn't diminish the ROI of in-store merchandising and promotion investments by 10%. It might change it by 100%"
Making the right use of D2C
I asked the attendees how their organizations are thinking about the future of D2C. Their answers revealed diverse opinions on the role it will play.
For one attendee, it's the one-on-one relationship with the customer that's driving his brand's D2C efforts. He says building a robust D2C pipeline and managing complex omnichannel relationships with a range of retailers has become crucial for success. Traditionally, his firm has relied on stores for the last mile of sales, but more and more customers today are replenishing their purchases online. That has affected the company's P&L perspective, too, driving it to reduce its brick-and-mortar footprint while upgrading remaining stores to increase brand awareness with a memorable in-store experience.
Another participant noted that D2C sales rarely topped $100 million at her enterprise, adding that her company used this sales method principally as a marketing tool to generate demand. She also observed that D2C sales intelligence has triggered a rethink of P&L, encouraging a blend of marketing and sales models to create an end-to-end mindset. An additional benefit of D2C sales is the valuable data it gives CPG firms on consumer attitudes to new product launches.
It was suggested that DTC platforms can act as a superior method for testing consumer interest in new products/concept innovation. There's a big opportunity for D2C to act as a low-risk proving ground for limited-run products, and the insights may be superior to traditional stated-preference consumer research.
David Moran agreed. "In a similar way, Eversight does this for trade promotions," he explained. "We send real offers to real people and look at their actual behavior, using third-party media like Google or Facebook to target the people we want. It works for trade promotion optimization, so there's no reason not to extend a D2C relationship as an inexpensive way to get feedback on innovation, too. Especially when D2C data is typically closer to the truth than the normalized stated preference data the CPG industry has traditionally relied on."
Data-rich insights – a salesperson's best friend
As CPG organizations continue to refine their sales and marketing plans, the effective use of data is their greatest asset for helping navigate online sales – granular insights on customer behavior, product innovation, and brand awareness that sales teams can interpret and use to delight and add value for their customers. But as Katie Stein, Genpact's chief strategy officer, pointed out during the discussion, this will only happen if sales teams have the right experience when it comes to accessing these insights. A great user experience is vital to rekindling the joy of selling.
Blog