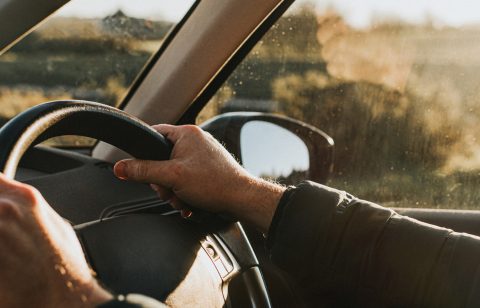 Think about how you purchased auto insurance just a few years ago. You found a policy that met your basic needs for a competitive premium, then set it up on auto-pay for 6 or 12 monthly payments. Towards the end of your policy term, you either renewed or you looked for another opportunity to save 15%. Rarely did you ever think about how your personal driving habits and number of miles driven would impact how carriers determine your premium and rate your policy.
Fast-forward to 2020 when a pandemic turned societies upside down and changed the way we think about auto insurance. Why should we pay an annual premium for a vehicle parked on our driveway most of the time? Why can't premiums reflect our driving habits?
As consumers start to rely on self-service applications and on-demand services in their day-to-day lives, they're carrying these expectations into insurance. Carriers are capitalizing on this shift to self-service models and consumers becoming more comfortable sharing their personal data, particularly if it means receiving a lower premium.
The increased acceptance by consumers of digital tools in the policy binding and claims process, combined with a need for insurers to rate policies more precisely in a fiercely competitive auto market, and changes in society due to COVID-19, created the perfect conditions for insurers to shift from traditional actuarial and underwriting models to pay-as-you-drive (PAYD) models.
While PAYD policies were offered by insurtechs pre-pandemic, currently major tier one carriers like Allstate are shifting to a lower cost, more precise underwriting model for auto. It had six times more interest in its pay per mile program in 2020 versus 2019 and expects this demand will persist post-pandemic. This is an interesting change considering its agency model.
The pandemic had a significant impact on auto claims frequency. In 2020, claim volume was down approximately 25-30% in property damage and bodily injury claims, prompting a $14 billion rate reduction and premium rebates from insurers. Auto loss ratios were at historical low levels, down to 56% in 2020 compared to 65% in 2019 for most of the major carriers. Despite their operating challenges in 2020, property and casualty carriers saw record profits in auto. For me, this was the turning point for most carriers to get on board with PAYD policies.
In 2020, most new vehicles sold in the US could connect to the internet, compared to just 5% in 2016. The real-time data on driver behavior provided by telematics throws doubt on legacy actuarial underwriting models by providing more accurate rating risks and taking the subjectivity out of underwriting a policy. I think PAYD and usage-based insurance models are here to stay. It's a win-win for the insurer and the consumer (assuming you're a good driver).
There's no doubt that consumers are becoming more comfortable interacting with their insurers digitally, and privacy concerns about carriers having access to their personal data have diminished. The pandemic has accelerated this process and driven demand for a more customized, on-demand auto policy.
There are some big questions for legacy insurers to answer though. Can they pivot and be nimble enough to compete with insurtechs on price? Will consumers get tired of dealing with bots, chat windows, and FAQs, and prefer a trusted advisor to guide them through the quoting and claim process?
Legacy carriers can take advantage of their multiple communication channels and reach a huge audience of consumers who tend to have a more favorable risk profile. They also have long-term policyholders and focus on a household view (multi-policy), both of which are more profitable and have higher renewal and retention rates. Conversely, insurtechs tend to attract more online policyholders that are generally higher-risk customers. Only time will tell if historical actuarial models prove to be a better barometer of risk than a 30-day snapshot of driving behavior, or whether hybrid models like the Allstate example is the right approach.
Blog