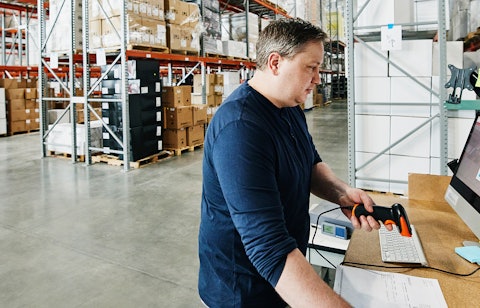 Genpact research shows that turbocharging customer experience is top of mind for these leaders
Chief information officers (CIOs) in the consumer goods and retail (CGR) industries have been at the forefront of helping their companies shift from offline to online as online sales have risen. But the ones who have invested in advanced analytics, customer experience (CX), and cloud processing and storage have adapted most successfully.

These are some findings in Pilots, co-pilots, and engineers – a research report conducted by Genpact and MIT – that surveyed 500 CIOs from a range of industries. Here, we dive into the takeaways for CGR companies.
Data on demand
CGR survey respondents were more likely to report using application program interfaces (APIs) and microservices to help their companies adapt to changing business conditions over the past 12 months compared to industries other than healthcare companies. For many CGR companies, the biggest change was accelerating from offline to online. This makes sense given that CGR companies have many more touchpoints across customers and channel partners compared to other industries.
Plug-and-play technologies provide CGR companies with detailed information about customer coordinates, past actions, and so on as needed. These tools are highly flexible, so companies can use them in hundreds of ways to respond to customer preferences.
And leveraging data that microservices and other APIs provide helps companies forecast supply chain challenges, mitigating disruptions.
But to make sure that these APIs and microservices deliver their desired value, CGR companies will have to remain agile enough to try out new products and ensure that they integrate into existing systems.
Stacking up on CX tech
CGR CIOs are likely to invest in digital technologies that improve CX: 52% of CGR CIOs compared to 37% of CIOs in other industries said this is a major priority over the next two years, according to our study. Using the right technologies has never been more critical to CGR companies. If brands don't provide a good online experience that supports the customer journey, consumers will vote with their feet and shop with competitors instead.
CGR companies need data and analytics technology that helps target consumers with a granularity that isn't possible with older technologies.
The need for optimized CX experiences is especially relevant as new buyer personas have emerged since COVID-19 and the accelerated shift to e-commerce. To stay competitive, CGR companies will need to find ways to cater to these different customer needs. A recent study by Rightpoint, a Genpact company, identified two kinds of digital commerce personas: seekers and stockers. Seekers prefer variety and novelty in the products they purchase, while stockers want to buy the products they know they love in bulk.
To keep these consumer segments engaged, CGR companies need technology that provides data and analytics to inform digital experiences that capture consumers' attention and analytics that identify what other products and services existing customers find relevant and target them accordingly.
Connecting employee and customer experiences
Our study found that CIOs at CGR companies are much more likely to be accountable for improving employee experience than companies in other industries (45% versus 32%). This may come as a surprise in such a customer-centric industry, but because customer satisfaction is a key component of repeat sales in the CGR industry, making sure employees have the right tools to deliver exceptional CX is mission-critical. Without good employee experience (EX) you can't deliver good CX.
CIOs at CGR companies know that their teams need user-friendly, responsive, and agile tools – and they're reacting by investing in the right technology to drive employee efficiency.
These CIOs also see the importance of upskilling employees to increase their data literacy more than other survey respondents do. They realize that digital transformation works much better when employees understand how to leverage data effectively. Consumer goods and retail companies are a shining example of why CX and EX are inextricably linked: their brands rely on positive customer experiences, which they can only achieve by making sure employees have positive experiences, too.
Arming sales and marketing teams with essential tech
CIOs from CGR companies are much more likely to prioritize the sales and marketing function in full-stack technology investments compared to the other industries we surveyed (44% versus 32%). Consumer packaged goods (CPG) organizations, specifically, are realizing that with advanced data and analytics strategies, sales and marketing can strengthen relationships with retailers by using internal systems to determine price, financial incentives, the history of their customers on a retailer's platform, and so on, at speed. This helps inform intelligent decision-making and strengthens relationships between CPG companies and retailers.
And to maximize sales on platforms such as Amazon, which don't buy in bulk, CPG companies know that product innovation must be at the forefront. To achieve this, CPG companies must ensure that sales and marketing functions are always pushing innovative products that retailers will want to buy. This means that these teams must have the tools and technology to help them do their jobs better, enabling them to get new products out into the market quickly.
The cloud advantage
Finally, CIOs at CGR companies report that a top priority in the next year is building a development, security, operations, and governance infrastructure in the cloud. This makes sense because CGR companies tend to have tight margins, and one of the biggest draws to shifting to the cloud is the cost savings it provides, not to mention increased flexibility and its on-demand nature.
CGR companies are giving up on-premises infrastructures in favor of cloud technology. Why? The old way meant companies needed a server on location and relied on hard disks that often ran out of space. With cloud technology, there's no danger of running out of disk space: providers automatically give you more when you need it. And when volumes go down after Christmas, for example, space automatically frees up, saving companies money during slower seasons. This offers increased agility and less time spent managing space.
Managing cybersecurity is less of a burden too because providers, whether it's Google, Amazon, or someone else, already have those safeguards built into their cloud product.
All eyes on the future of digital commerce
As we continue to see more brands investing in digital commerce capabilities, the role of CIOs at CGR companies will become even more crucial. The CGR industry must prioritize cloud-based data, analytics, and automation technology to drive better CX, respond to customer preferences, and keep margins down. Doing so will make sure companies remain prepared as we continue toward a huge push in online shopping and demand for superior e-commerce experiences.
Blog