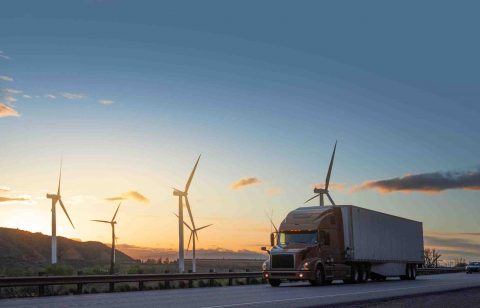 Every day, manufacturers make decisions on what to produce, where to produce it, and where to ship it. Demand and supply planning and matching are integral parts of this process, with planners balancing service level, lead time, costs, and inventory decisions to maximize company profitability.
Environmental and sustainability considerations are rarely part of this operational planning process. But this needs to change (and quickly) as customers, investors, and company boards expect sustainability commitments and governments introduce legislation that requires companies to act in more environmentally sustainable ways.
With supply chains representing over 80% of global greenhouse gas emissions, day-to-day operations must now reflect corporate-level commitments. This increased awareness of the environmental impact of supply chains and ensuing sustainability KPIs will transform how planners make decisions. For example, matching supply and demand, expediting decisions, and allocation rules will now have to consider and include the environmental impact.
Incorporating environmental sustainability goals into supply chain planning
So how will this change daily supply chain planning activities? Scope 3 emissions (those that are "the result of activities from assets not owned or controlled by the reporting organization, but that the organization indirectly impacts in its value chain") are generally considered the hardest to reduce. But we think these are the five building blocks you can put in place to transform supply chain planning processes:
1. Definition. Set out your objectives. What are you trying to achieve? Does your company have specific KPIs or stated goals around Scope 1, 2, or 3 emissions?
2. Data. With only limited information available currently, it's important to have realistic expectations when trying to understand and measure the emissions your processes and partners generate. You should aim to answer questions such as:
What's the impact of running an extra shift at each factory?

What are the emissions generated per lane per mode of transportation?

What's the carbon benchmark price the company wants to use?

What data do you need to share across your value chain?
3. Process. A company must not only agree on its environmental targets but also balance the value of contradictory forces in planning decisions – for example, generating revenue versus carbon emissions. You don't always have to sacrifice revenue to meet emission goals – reducing emissions from your transportation network will also improve efficiencies. Companies must make decisions and play scenarios out so that when conflicts arise, they can make choices in line with organizational objectives. These scenarios include:
Will reducing emissions impact delivery times to customers? If so, how late can orders be?

How important are vendors' resiliency and sustainability when sourcing raw materials?

How deep do you go into your supply chain? Do you evaluate tier-one vendors only or go all the way down to tier three?

Is your goal emissions reduction or are there other ESG metrics you want to impact?

Are ESG KPIs a hard target or guidance?
4. Align employee incentives to sustainability goals. If we continue to incentivize supply chain employees to achieve cost, inventory, and service goals, environmental targets will never be a priority. Companies should look to add their ESG goals to incentive plans in addition to typical metrics such as revenue and margins. Assigning and achieving environmental sustainability KPIs in the planning stage will be essential to successful adoption.
5. Technology. Systems of engagement and planning tools must be configured to provide all relevant data and information to the supply chain team. This includes data visualization and dashboarding as well as incorporating ESG constraints and targets into heuristic and optimization engines to guide the recommendations they provide.
Operationalizing sustainability in supply chain planning will revolutionize how we design and run supply chains and have significant environmental benefits. The journey will be disruptive but will lead to new, improved ways of making decisions and is fundamental to manufacturers achieving their environmental goals. The changes and decisions they need to make will impact all parts of the supply chain, but working with partners who understand supply chain dependencies and planning tools will accelerate success.