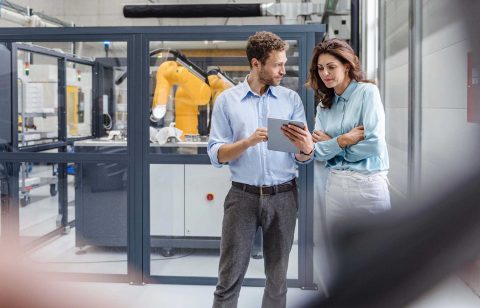 Challenge
Disparate S&OP processes that miss the planning mark
Supply chain leaders know that accurate sales and operations planning (S&OP) is the bedrock of efficiency and agility. But traditional supply chain planning processes often struggle to cope with the realities of today's complex business environment. Once-standard supply and demand forecasts don't reflect the growing trends of personalization, and the huge shift in demand patterns caused by COVID-19 has made historic data obsolete.
Typical planning challenges include inaccurate forecasts from multiple sets of books, limited visibility into demand drivers, and a growing number of inputs containing detailed intelligence but no systematic way to capture it.
Complicating matters further are the silos that come with running a global business. It's hard to achieve planning maturity across the board when every business unit in every geography has its own supply and demand cadence. Not to mention when different locations use their own metrics and amass data in a way that doesn't benefit the whole business.
These problems multiply when you don't use digital to best advantage. You're missing opportunities for all-encompassing strategies that incorporate and harmonize planning across supply, demand, execution, and sales.
All these issues make it hard to develop and execute a sound S&OP plan. They obscure the big picture your company needs to understand vital drivers of profit and growth. If you're still forecasting supply and demand manually, for example, you won't get accurate results. If you aren't gaining insights, solving problems, or creating scenarios with data, you can't course correct – or grab opportunities – by making prompt decisions. And you can't adjust prices quickly in response to the market, to risks, to service glitches, or to inventory that has aged out.
Solution
Integrated S&OP using a transformation framework
We take a holistic approach to supply chain planning that starts with consulting and concludes with fully reimagined S&OP processes.
We enable integrated S&OP planning, a system that strategically links planning decisions to profit objectives. To get there, we use our enabling transformation alignment (ETA) framework. This is an overarching strategy that coordinates plans, processes, governance, and technology to bring every aspect of your S&OP up to speed (figure 1).
Figure 1: Genpact's enabling transformation alignment framework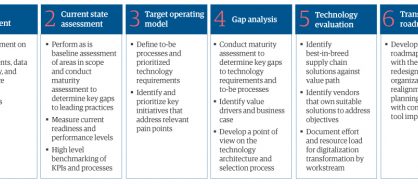 First, we conduct a detailed evaluation of your company's existing S&OP procedures. We take stock of the people, processes, and tools you use to assess the system's strengths and weaknesses and to gauge the level of your planning maturity. We measure current readiness and performance levels, analyze KPIs, and benchmark these against your competitors.
This baseline is the starting point for us to formulate a target operating model (TOM). As part of this model, we identify and prioritize best-value digital solutions for supply chain management and planning, taking your current technology into account. We also supply a list of appropriate vendors, map out new ways of organizing to accommodate the changes we suggest, and identify quick wins to keep everyone on board. In this way, we create a roadmap that provides a logical, streamlined approach to transformation.
When it's time to operationalize the TOM, we use our proprietary second-generation supply chain control tower to help you get the most out of integrated business planning. This solves supply chain challenges more quickly and efficiently than ever. It's an AI-based neural network that uses machine learning and robotic process automation and sits on top of your existing infrastructure. It manages workflows and enables end-to-end network visibility and collaboration.
Impact
Perfectly balanced supply and demand – and orders fulfilled on time
Genpact's transformation framework sets the stage for predictive decision-making and helps you coordinate planning, then makes sure you can execute this planning successfully. It saves you money and mitigates supply chain disruptions. And on the demand planning side, it highlights top-line opportunities and risks.
Here's the impact of our work for just two of our supply chain clients:
We helped one major consumer packaged goods manufacturer achieve a 98%-plus alignment between its volume projections and its sales forecast. What's more, the firm earned a 90%-plus customer experience score as it realized about 97% of all orders on-time, in-full. This also cut losses due to poor order processes by 50%. With automation handling more than 95% of orders, employees, now relieved of this manual task, were happier, too. Master data is now clean, accurate, and available round the clock.
For an industrial equipment manufacturer, we designed and implemented a global, cloud-based planning and collaboration solution, transforming its service-parts planning and replenishment processes. As a result, the company enjoys total connectivity and clear parts visibility with its main service channels – dealers, distributors, and retailers – so it can now manage and support its business in real time.
Solution overview