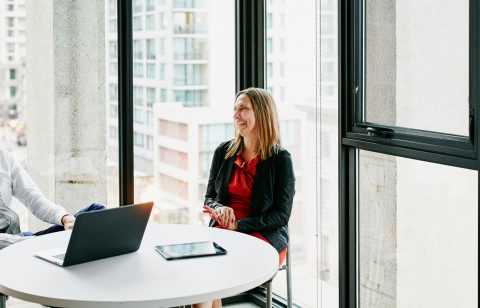 "What's next?"
It's a question that business leaders ask of themselves and their teams each day. But after the events of the past year, it has taken on a new level of poignancy.
The events of 2020 forced many of us to shift our strategy, planning, and execution to adapt. Most of us faced the challenges of reforecasting and replanning while invoking phrases like 'unprecedented', 'V-shaped', 'U-shaped', and 'K-shaped'. The challenges we faced highlighted the very real shortcomings of organizational silos, fragmented systems, and disparate data.
Uncertainty is here to stay. So how can we identify and get ready for future disruptions? Companies that are adept at harnessing the power of connection can bring together ideas, data, people, and processes to build reliable scenario models and decision frameworks and enable collaboration at speed. These are the companies that will successfully navigate today's short-term challenges while establishing a foundation for long-term success.
In this second article by the Deloitte/Genpact alliance, we examine the vital role that the finance department plays in unlocking the power of connection to reinforce organizational resilience and drive growth.
Finance can seize the opportunity
Led by the CFO, finance is positioned and primed to be the enterprise's connective tissue. It touches virtually every business process – from the front office through the center and the back – and spans relationships with customers, suppliers, and internal stakeholders. If there were ever a time to avoid operating in silos, it is now.
Finance holds the power to conjure deep levels of collaboration, connect processes and technologies, and collect data to create actionable insights. It has the potential to lead the way in helping make better, more informed business decisions – during both times of crisis and opportunity.
Finance executives bring an essential commercial and operational mindset and rigor to the organization's ability to collect and apply it to business planning and strategic decisions. Indeed, we see finance as the enterprise's data guardian and steward.
Making it happen
So how do we realize a connected, collaborative vision for finance? The first step is for CFOs to rethink their function's role in the business – taking responsibility for data, building connections, and championing transformation. With this mindset in place, finance can significantly improve service delivery, transparency, and the end customer's experience by streamlining processes and, maybe more importantly, connecting machine insights with people's knowledge and judgment to inform better decisions.
There are several vital areas that CFOs should examine to create a powerful – and empowering – finance organization:
Cultivating an adaptive workforce: Respond to changing business needs with a nimbler, technology-confident workforce. Ensure you can draw new skills and expertise, such as data science and analytics, from across the business and externally from the gig economy and partners. And augment talent with technologies such as artificial intelligence (AI), machine learning, and robotic process automation to remove friction and make more informed decisions
Exploring alternative operating models: Unburden finance from transactional tasks to enable a shift in focus to value creation and supporting the business through periods of growth and disruption. Consider automation and agile operating models such as finance-as-a-service – which combines best-in-class operations with advanced technologies, including cloud-based ERP, offshoring, and even outsourcing
Building a data lake: Disparate sources of data and legacy systems can hold back the business' ability to use data for faster, better decisions. A master data management strategy should include a central repository and use AI and machine learning for actionable insights
Investing in cloud migration: Move finance to the cloud to improve user experiences – through advanced capabilities and quicker services – and enable scalability as the business grows
Though the optimal formula will be different for each company, the combination of people and machine-generated intelligence will be the glue that keeps teams connected.
The potential is real
Emerging business needs – both those you can see coming and unexpected disruption – require fast, thoughtful responses. By unleashing the power of connection, the office of the CFO can help the business mitigate risk and seize opportunities before the competition can.
Blog