Global organizations are operating in a world of immense unpredictability.
Even before the Coronavirus pandemic caused turmoil, companies across sectors already faced uncertainty from a wide range of sources that were threatening to slow economic growth.
Genpact and Deloitte's strategic alliance can help your organization respond to business challenges, connect with new opportunities through our complementary capabilities, digital transformation experience, and end-to-end solutions.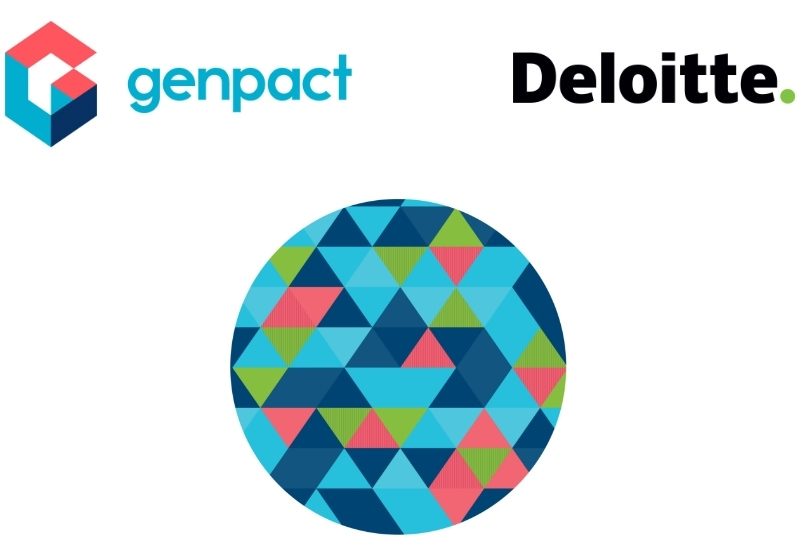 What does this mean for you?
First and foremost, the Genpact and Deloitte alliance enables you to focus on what you do best—the core of your business—by bringing together our integrated solutions to transform your business through digital platforms and automation.
Deloitte's advise, implement, and operate services dovetail with Genpact's technology-enabled capabilities to offer our clients end-to-end solutions that help you have meaningful engagement with your customers and respond to new competition and opportunities with agility. By leveraging the digital platforms and automation that we've invested, you can reap the rewards of those solutions without having to build them yourself and harness the deep domain and industry know-how of our joint teams.

Together, Genpact and Deloitte offer capabilities across a broad range of service lines, including:
Supply chain
Procurement
Commercial lending and leasing
Claims processing and management
From transforming and optimizing operations, reimagining customer experience, and achieving scalability, the Genpact-Deloitte alliance will drive exponential value for your business, with emphasis on mission critical services of finance and accounting, and supply chain to accelerate business transformation journeys.
Contact us today to learn more.