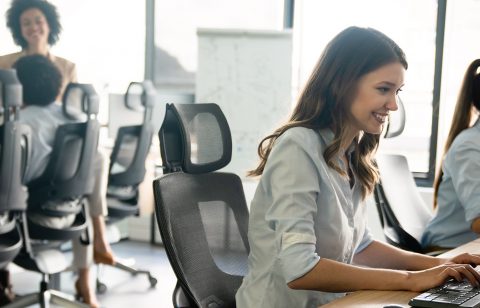 An instinctive organization can predict and adapt in real time. It anticipates and ultimately exceeds the needs of its stakeholders, customers, employees, and suppliers. The aspiration to become instinctive is deeply ingrained. And for years, organizations have focused on streamlining and standardizing processes to shift finance away from transaction processing to strategic business partnering. Yet despite their best efforts, finance teams still find themselves heavily weighed down, dealing with deviations, disputes, and exceptions.
There is, however, a new dawn on the horizon. Groundbreaking technologies, such as process and task mining, low code automation, and artificial intelligence (AI), are poised to fundamentally change the process landscape forever. As nature has given living, breathing organisms the power to self-heal, technology has given finance processes the same – the amazing ability to adjust to its changing environment.
Adapt, restore, and function better
Without human intervention, a self-healing process detects errors, exceptions, and deviations in its defined path. And its survival instinct helps it adapt and restore itself to a better-functioning state.
A self-healing process is:
Designed to restore and repair with little or no external help for course correction

Embedded with intelligent metrics setting the ideal and permissible process parameters

Guided by a continuous monitoring and detection mechanism to report and correct any deviation from expected behavior
There are two types of self-healing capabilities that instinctive finance organizations are embedding into their processes:
1. Reactive healing: Triage and treatment
This type of healing is in widespread use. In the past, finance teams incurred the manual effort of triaging a problem in a process to diagnose and resolve it. But today, we have process discovery and mining tools. This integrated automation capability goes deep into the depths of dark data to surface issues. And it drives corrective actions from its insights at superhuman speeds. And while the machine makes light work of this labor-intensive task, humans are then free to focus on managing the issues and their impact. An example of a reactive self-healing process is a process discovery tool that can identify at what stage invoices are delayed. It automatically sends active alerts to humans to manage and rectify exceptions, issue approvals, and escalate as necessary.
2. Predictive and preventive healing: A more human process
AI technology is changing the paradigm. Organizations can now create a visualization model of process scenarios and outcomes. And data-driven intelligent workflows automatically sense, analyze, and remediate issues before or just after they occur.
One example of a predictive healing system is an AI-led control tower that takes exceptions to zero. The machine's algorithms account for established relationships and routine issues, such as time differences between a transaction and its recording date. And as it filters exceptions through its intelligent approval engine, it recognizes and responds accordingly, automating approvals and flagging for validation with the relevant teams.
What's more, the machine learns. It's almost human-like. In the same way that we perform better as we gain experience, the machine performs better the more data it consumes. It learns to recognize relationships, spots patterns and trends, and manages itself and how it reacts to changing conditions. And as businesses find new ways to tap into experience-related datasets that capture behavioral patterns, predictive and preventive healing shifts toward faster exception resolution.

Self-healing processes have a far-reaching impact on the future of finance that goes way beyond the quality of financial statements. They are a perfect example of the synergy between humans and machines. Automation unburdens finance teams. And data-driven insights augment human intelligence to help people make faster, better decisions. In this age of instinct, the technologies driving zero time to close and zero exceptions are bridging the gap between month-end and the final destination – the on-demand close.
Blog