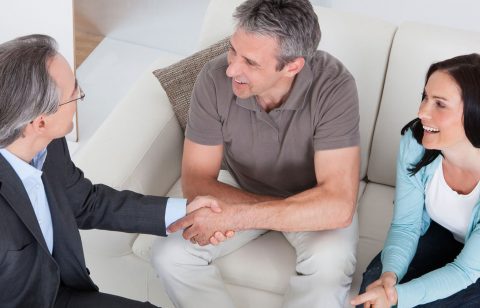 It's one of the biggest swings we've seen in commercial banking. After the global financial crisis, banks put much of their spending focus on regulatory projects aimed at meeting new compliance mandates. But, a decade hence, banks are increasingly dedicating dollars and expertise to the task of improving experience for both customers and employees.
New players, threatening to unbundle the commercial banking business, are driving the importance of experience. This phenomenon started on the consumer side and is now happening in transaction banking, where customers have historically been "stickier" than in the overall lending space.
In Europe and the UK, financial technology (fintech) challengers have emerged in the past three to four years and proved that they can make a mark in the consumer space. Fintech TransferWise began offering foreign exchange conversions to individuals traveling internationally. Now such fintechs are approaching corporations with currency conversion and other services. Understandably, commercial banks worry that nimble newcomers will chip away at individual lines of business on the strength of their technology and experience capabilities.
We've seen a similar story play out in other industries. TV and movie content were unbundled by the likes of Netflix and Hulu, which put cable providers on notice. Similarly, with the emerging platform banking model, the pricing on the individual components of the commercial banking bundle is being questioned by enterprises that now see that they have a la carte options. Banks are asking, "If parts of the bundle migrate out, can I still lead the ecosystem?" What's happening to cable and telecom companies is happening to banks, too. Namely, platform banking is reshaping the banking ecosystem and forcing the banks to move away from the traditional vertically integrated business model.
The "consumerization" of the enterprise experience
In response to unbundling in the commercial banking space, we're beginning to see a growing "consumerization" of the enterprise experience. The need to improve experience is clear. But the question is how. Here are four broad levers to consider in devising a strategy:
Optimize the mix of relationship manager (RM) and digital service

Understand user needs across the entire journey

Design with business outcomes in mind

Develop a best-in-class user experience
Notably, the second through fourth levers represent how you optimize the relationship manager (RM) and digital service mix. When it comes to getting this formula right, the question that often comes up is, "Should you have a digital-led or RM-led approach?" The answer isn't either/or, however. Instead, it's a matter of striking the ideal balance between the two to address the specific situation at hand.
It's important to first map out and understand your customers – from small business to business banking, to middle market, to large corporate. As the size of the entity increases, its needs (and its integrative RM/digital mix) become more complex. Cross-sell opportunities also grow. As a result, commercial banks need to invest more of their time in developing a deeper engagement with their customers, and offer solutions that fit their needs and aspirations. This starts with a deep understanding of user needs across different touchpoints, channels, and devices. Forward-thinking commercial banks are leveraging service design – an approach that leverages multidisciplinary teams to look at experiences holistically from front to back office across every point along the user journey.
Interestingly, on the transaction banking side, corporate customers increasingly demand the kind of self-serve, seamless experience that customers are used to on the consumer side. Likewise, with transactional needs like tax transfer between accounts, payments, or payroll processing, customers expect digital-led transactions that promise a high degree of security against fraud.
Tools such as journey mapping and personas are part of upfront user-centered digital strategy and service design. These tools empower teams with knowledge of individual user needs, e.g., a corporate treasurer will have different needs than that of, say, a payroll administrator. Managing needs and expectations is not just a science, but is also an art – and can be achieved through a proper blend of both qualitative and quantitative research. The loan administrator for a small business has different emotional needs than those of his larger counterparts, and thus has service needs that are more RM-led. Similarly, an entrepreneur who's never taken a loan may have a cultural resistance to a heavily digital-led service approach. We also find that attrition often happens at a time of business succession, when you are likely to be moving generationally from a customer that preferred a more RM-led approach to one with digital-led expectations.
Bottom line: You must understand both the transactional and emotional needs of the customer – and the right experience-led approach and tools are essential. In our experience, we've seen most every commercial bank not only evaluating which digital methodologies and tools can better support the relationship, but also examining their relationship and sales models overall.
To learn more about the art and science of customer experience in commercial banking – and the four levers for realizing better experiences – check out this recent webinar on those subjects here.
Blog