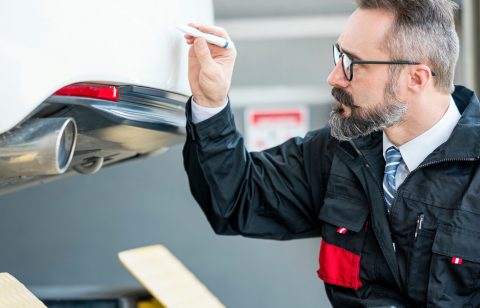 Tired of staring at your own four walls? You're not alone. Millions of people around the world are currently making plans to hit the road after more than a year of travel restrictions and lockdowns.
For insurers, these travel restrictions have meant fewer claims to process. Results from Allstate Corporation, GEICO, and the Progressive Corporation show that claims frequency fell by 27–30% in 2020 for physical damage claims and 25–30% for bodily injury.
What will be interesting to see is how much this claims activity rebounds when restrictions are lifted, the impact on carriers who have scaled back operations because of the effects of the pandemic, and how their supply chains hold up. With headcounts cut across supply chains and many tier two and three carriers, how quickly will insurers be able to process a surge in claims and maintain levels of customer satisfaction?
Plans to increase both local and nonlocal travel are growing quickly. I'm in Virginia and from what I can see, the roadways look as congested around town as they did prior to COVID-19. There are plenty of other indicators showing the scale of the travel boom ahead:
About 87% of American travelers plan to travel in the next six months – the highest level since March 2020 – according to the US Travel Association, with half of respondents saying they plan to take a trip between March 1 and May 31

There are 4.9 million hotel reservations booked over the next 12 months, the highest level since March of 2020

Travel insurance products that offer cancel-for-any-reason coverage have seen a 42% increase in sales as people protect their investments in future travel plans
It's the same picture in the UK, with carriers predicting a 20% increase in auto claims as it comes out of lockdown.
To tackle the expected surge in claims across auto, property, and travel insurance, carriers will need to pivot quickly. As normalcy returns, carriers that have reduced the size of their claims organization footprint need a plan to set up an ecosystem that can help them manage and adjudicate what will be a rapid increase in claims throughout this year and into the next.
Digital technologies will help with this response. Insurers should plan to:
Continue to rollout straight-through processing for low-complexity claims

Use chatbots, texts, and apps to facilitate a quick and frictionless claims experience for customers and service providers

Provide risk management advice such as storm alerts and hazardous road warnings to help customers avoid losses in the first place. Channel this advice to customers via apps to encourage safe driving or to protect their insured property
These strategies are relevant not only to the surge in traditional day-to-day claims, but also to spikes in catastrophe claims. We face a full season of hail, floods, and hurricanes ahead, and these will provide another test for carriers and their claims organizations.
As we noted last fall, there is an urgent need for carriers to apply digital technologies to their processes to enable a touchless claims service, drive straight-through processing, and meet higher customer expectations as COVID-19 has accelerated the demand for digitalization, analytics, and process improvements.
These measures will help insurers manage operational costs as well. According to LexisNexis and Salesforce, claims automation could potentially free up to 54–285 million claims adjuster hours every year, amounting to a cost savings of $1.7–$8.9 billion within five to seven years.
As Jeff Saye, Genpact's global claims leader noted in his blog last year, COVID-19 has fundamentally changed customer behavior. People are openly embracing virtual experiences, and some now expect it. They are willing to take photos and measurements, create digital inventories, and accept digital payments as part of a seamless claims process. What we once thought of as the future of claims is now becoming a reality, and the new future of claims is emerging. Carriers that have embraced self-service, automation, and virtual inspections and embedded analytics insights into their operations will cope best with the upcoming claims surge and meet their customers' expectations.

I know that it's not all about technology – insurance claims will always need a personal touch. Insurers should also assess where they will need to add headcount and put plans in place now to augment capacity. Partnering with the right organizations now will pay dividends this year and going forward.
Blog