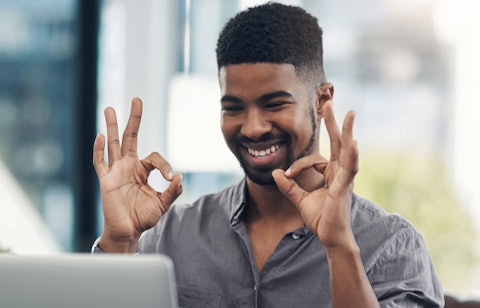 Imagine presenting emojis alongside percentage and dollar performances to your C-suite. When it comes to finance, user-experience performance is not as tangible as revenue increases and cost savings, which often take the spotlight. Yet for most finance customers, internally and externally, their experience is at best neutral 😐 and at worst, frustrating 😤, and experiences for finance team members are not much better. We know deep down that a poor user experience impacts the bottom line. And what we need now are ways to extensively measure and quantify – more robustly than happy and sad faces can – just how much.
User experience is high on the agenda for the office of the CFO as it works to become a strategic business partner, an engine for growth, and an anchor for digital transformation. Achieving these goals requires experience to be the North Star for finance – breaking down silos, connecting the business, and adding value.
Finance must shake off its reputation as a transactional function to become a collaborative catalyst for enterprise growth and innovation. By working across the business, sharing insights, modeling scenarios, and informing strategic decisions, finance becomes the driver of a motivated workforce and loyal customer base. But how do we make the business case for user experience if we can't directly quantify the scale of its impact?
First, frictionless experiences open the door to a new and better way of working for finance and its internal customers. Here are a few examples:
Action over insight: Financial planning and analysis (FP&A) is shifting away from being a reporting factory to collaborating across the business to spark action and guide business decisions. For example, FP&A uses artificial intelligence and machine learning to analyze and predict behaviors throughout the customer journey. A system of actions can program digital technologies to target these touchpoints and nudge customer behaviors and actions
Our virtual world: The pandemic has accelerated the virtualization of our personal and working lives. Now user experience is at the heart of every digital transformation strategy. For example, a beverage giant implemented a cloud-based planning system to connect its employees in the cloud to enable seamless, integrated planning across the enterprise
Increasing consumerization: People have become more demanding. Mobile apps, 24/7 access, services on-demand, and next-day – if not same-day – delivery have become the norm. These expectations are now taking hold in the workplace, forcing organizations to reimagine processes and platforms to enable consumer-grade experiences. For example, a global healthcare company built a conversational analytics platform with a voice interface to present financials and insights, which delivered a frictionless experience and personalized query responses for employees.
Everything-as-a-service: The rise of the subscription economy is changing the focus from one-time deals to recurring revenues, which depend on good customer experiences to drive loyalty, recommendations, and financial growth. For example, software-as-a-service provider Modern Treasury offers a subscription-based API that connects finance with all its banks through a single interface for a frictionless, real-time continuous accounting experience.
Purpose beyond profit: A clear purpose defines a company's commitment beyond its bottom line. It motivates people and instills loyalty, both inside and outside of the business, and writes a new narrative in which businesses can prioritize profits alongside purpose. According to Jim Stengel, former CMO of P&G and now a leading authority in purpose-driven brands, more than a quarter of Fortune 500 companies have a purpose statement, and purpose-driven companies have higher market-share gains and three times the speed of growth of those that are not.
Measuring love and loathing
Superior user experience brings tangible and intangible value to the business. But although most traditional performance measures are straightforward to track, experience is not. It's abstract and subjective. What one person loves, another loathes. So, how can finance functions effectively measure their users' experience?
Look beyond traditional performance measurement: Experience is personal, defined as an event or occurrence that leaves an impression on someone. It requires a measurement model that prioritizes sentiment trends over standard quantifiable finance metrics.

Consider the wider audience: It's easy to only monitor the experiences customers are having. But there is a wider audience to consider. Monitoring the experiences of the customers, employees, suppliers, and partners that finance interacts with gives you a holistic assessment and creates greater opportunities to add value and improve experiences further.

Design all-inclusive measurement: Tools that monitor digital experiences measure performance from an end-user perspective, analyzing digital touchpoints to drive better experiences. For finance, an experience-monitoring framework should be all-inclusive, measuring every user touchpoint across the entire internal and external customer journey.
Take, for example, balancing the books. The reconciliation process defines a user journey and maps out the touchpoints. The reconciliation tool and interactions between people resolving open items determine the user's experience. Measurement must account for every interaction with processes, platforms, and people in this journey.
Dimensions: The experience dimensions to measure differ across industries – government agencies need to deliver effectiveness and ease, while healthcare companies must provide accessible, quality care. In finance, what matters is:

Credibility: trust, transparency, and quality in the team's output

Responsiveness: quick or timely turnarounds to requests

Seamlessness: a smooth end-to-end journey across the functions involved in generating reports and insight

Engagement: building more strategic relationships with the business by enhancing core skills, such as collaboration, influencing, and communications
Though we've covered the considerations for improving user-experience KPIs, we've not quantified the unquantifiable. New and advanced applications can provide a holistic user-experience measurement and monitoring tool that harness intelligent automation technologies to capture and quantify the experience across touchpoints. An intelligent recommendation engine, trained by millions of experience touchpoints, can connect the organizational and functional user-experience measures directly to business outcomes.
Though we still don't necessarily advocate smiley faces in your C-suite reporting 😉, user-experience metrics must be presented alongside traditional finance measures and considered a key business KPI. Employee motivation and customer and supplier loyalty depend on recognizing the quantitative and qualitative value that comes from a seamless experience.
This point of view was co-authored by Vivek Saxena, finance and accounting service line leader, Genpact; and Lavi Sharma, finance and accounting subject matter expert, Genpact.
Point of view