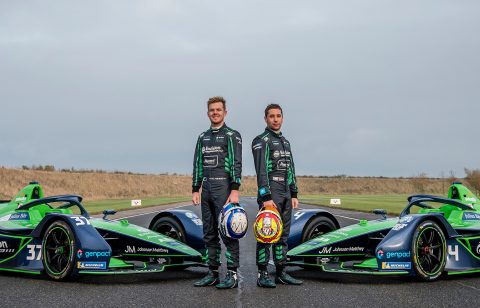 Amogh Kaliwal, a keen problem solver since childhood, is now using the power of artificial intelligence and analytics to help Envision Racing win on the track.
Amogh joined Genpact two years ago as part of our artificial intelligence (AI) practice. "I have grown so much professionally since joining the Genpact family… Especially by working on our AI-based platform, Genpact Cora, where we bring together the power of automation and analytics with our deep industry and process expertise. It's an exhilarating experience!" he says.
Learning and loving it
Although working with electric cars was never on Amogh's radar, he's thrilled to be a part of the Envision Racing team, especially because each race brings with it a new learning experience.
Insights and alternative data
"I head up our work to create driver profiles, helping Envision Racing identify opportunities to speed ahead on the tracks," he tells me.
It's no easy task. Amogh's analytic derivations and insights need to be on point to help drivers determine when to overtake or block their competitors at which points on a track. "We get most of the insights from an alternative source of data, and use Genpact Cora's AI capabilities to uncover the insights," he says.
Innovation on the fly
As Genpact powers digital transformation for Envision Racing, Amogh says it gives him the opportunity to help clients solve problems. He is constantly thinking about enriching the team's analytical knowledge to secure a podium finish.
"What I like most about this partnership is that we get to innovate with our partner on the fly. Because every race is different, we are constantly on our toes to ensure our drivers are armed with customized insights at the right time during the race."