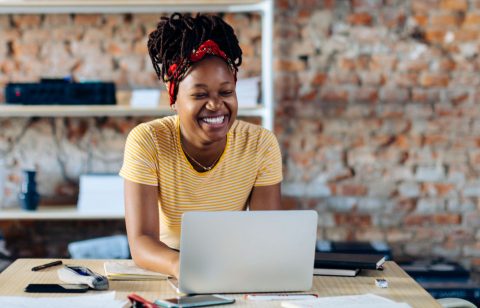 Our announcement that Something Digital, a 20-year-old e-commerce agency, has joined Genpact as part of our Rightpoint experience business, validates the ongoing shift from offline to online.
For years, Genpact has seen experience as a key strategic differentiator. That's why we acquired Rightpoint last year, and it's why we're adding to our Rightpoint brand with the Something Digital – a move that will further enable Genpact's ability to drive experience-led transformations at scale.
Though this is good news for Genpact, Rightpoint, and Something Digital, this is even better news for our clients.
Consumer commerce spending is increasing significantly, and digital commerce has quickly and radically shifted to being a primary business for many companies across retail, consumer packaged goods, manufacturing, and more. The shift from offline to online is only gaining speed and is impacting companies everywhere.
Clients now will be able to benefit from Rightpoint's tremendous experience expertise, as well as Something Digital's commerce resources. This is a whole new way for clients to connect their enterprise front to back, and to finally solve for experience-led, end-to-end digital commerce.
I think Ross Freedman, CEO of Rightpoint, said it well in our announcement today, pointing out that the experience economy is "rewarding organizations that can connect people, process, and technology effectively to deliver the right experience at the right time."
Customer experience is more critical than ever. We can't wait to deliver the attributes of these two organizations to help clients like never before.
To learn more, read our press release here.
Blog