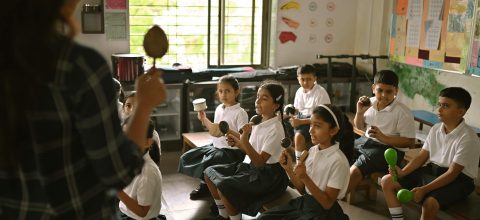 Better World Residency Program
What support will I have during the program journey?
Throughout your journey, you will be mentored by a Lean Six Sigma specialists as well as social sector domain experts. Additional guidance will be provided by senior leadership and the Better World Initiative learning and development team. You will also have an opportunity to learn from your peers.
Where will I be working for the duration of the program?
Your location will be decided after your application is selected and we align you with an organization to work with.
What happens after I complete the program?
During your journey, you will learn skills in project management, leadership development, stakeholder management, and process transformation using Lean Six Sigma to help you become a change maker in your professional life.
Residents who were already Genpact employees will be assisted with internal opportunities.
If selected for the program, will I have to leave my current job?
Genpact employees will be on sabbatical for the duration of project.
Externals employees must resign from their current jobs to join the Better World Initiative residency program full-time for one year.
How will my performance be assessed during the program journey?
Your performance will be assessed based on the progress of your respective project. Your performance review will come from the program team and other key stakeholders.
What is the remuneration policy?
Genpact employees will receive the same salary and bonus structure that they have in their current roles. External employees will be offered a consultancy rate based on market value.
Will my mobile and internet expenses be reimbursed?
Yes. You will be given a detailed policy document at the beginning of the program with all the details.
Will my project-related travel (local/outstation) be reimbursed?
Yes, your organization will reimburse this.
Will I get a laptop?
Yes, you will be provided with a laptop at the start of the program.
When will I know if my application has been selected to enroll in the program?
There are multiple rounds of evaluation. Shortlisted candidates will be notified via email. The entire application process takes about two to three months.
What is the selection process?
The selection will be done by the Better World Initiative team. There will be a three-stage selection process which includes:
Initial screening of your written application

Telephone interview with our HR and operations teams

Panel interview
Eligibility:
Who can apply?
Please refer the job description for details on eligibility.
When does the program start?
The program cycle typically runs from July through August of the following year.
Where can I get more information on the Better World Initiative?
You can email us at [email protected] for any additional questions.