About the program
Genpact Better World Initiative (formally GSIF) is a CSR initiative launched in 2016 by Genpact in collaboration with Edelgive Foundation. It is a unique yearlong social transformation program which provides professionals the opportunity to work as residents on high social impact projects for leading non-profit organizations in India. It is designed to deliver strategic and long-term meaningful programs in the social sector by offering process excellence support to non-profits in India and empowering them to achieve organizational goals. Genpact partnered with Kaivalya Education Foundation in 2020 to co-design the fellowship program.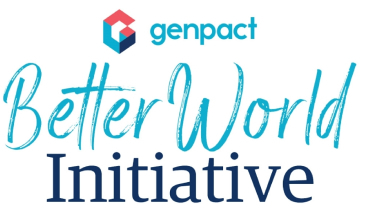 "The Genpact Better World Initiative is a game-changing initiative. Our focus is to help social organizations maximize their impact on the communities they serve to create systemic change. This is an amazing opportunity to create change on a large scale for communities that need it most."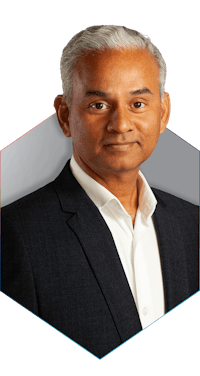 Tiger NV Tyagarajan
CEO Genpact
Gain exposure to process excellence through Lean Six Sigma and design thinking methodologies
Develop leadership skills in a challenging environment
Receive one-on-one mentorship from a Genpact employee who is a VP or above
Become a change management agent and build your brand as a social transformation expert
How to apply
Applications for Genpact's Better World Initiative residency program are open from November 28 to December 15, 2023, in India.
To apply, email your CV/resume and a video resume to [email protected].
To help you apply, read the video guidelines and FAQs.

"The consulting opportunity I had through the Better World Initiative has enabled me to learn about the social sector and leverage my knowledge and experience in LSS and design thinking to contribute to problem-solving. It has been an amazing journey to grow and excel in the Better World Initiative residency program."
"The Better World Initiative is an ecosystem that provides opportunities to learn, reflect, and grow. Every step of the journey is carefully designed with theoretical exposures, learning by doing, and continuous coaching support to create a positive impact."
"The Better World Initiative residents mapped complicated government processes in a disciplined, rigorous way. They came up with simple, no-cost solutions to simplify processes so that teachers focus more on children and their learning rather than administrative aspects."
"Better World Initiative residents worked under many constraints in the education system. They have equipped our staff with modules so that they don't have to reinvent the wheel every time. When we talk to other people, we say that this is what great partnerships look like."