Supply chain volatility, rising costs, and a need to prioritize sustainability are challenging every enterprise. When budgets are low but business demands are high, source to pay teams need a simple way to take control of spend. This is how Genpact's source to-pay-as-a-service solution can help.
Challenge
Rising risks, costs, and inefficiencies
Source to pay teams are at the heart of every business. And for a good reason – they play a crucial role in managing spend across every corner of the enterprise. They engage with suppliers, negotiate contracts, and process invoices. But a lack of process integration, complex systems, and ineffective workflows result in slow processing cycles, poor employee satisfaction, and rogue spending.
Worse still, if employees don't feel that the function adequately supports them, they will find more secretive – and riskier – ways to procure the products and services they need to get their work done.
What source to pay teams need is an innovative approach that connects people, processes, and technology to improve the experience for everyone involved.
Solution
A comprehensive solution for taking control of spend
When looking at source to pay solutions, there are two main areas to consider:
Procurement

Accounts payable
Let's take a look at each area in more detail.
Cloud-based procurement that puts people first
Starting with our procurement-as-a-service solution, we bring together ServiceNow's Source-to-Pay Operations platform with our sourcing and procurement expertise. We can then deliver a centralized and efficient digital procurement experience for suppliers, buyers, and employees.
Key features:
A cloud-based procurement solution that combines the best of ServiceNow and Genpact capabilities. Using the cloud, we remove the need for costly up-front investments and reduce the time it takes to set up new technology and infrastructure
A smart portal with an "anytime, anywhere" purchasing experience with seamless, integrated workflows that connect data across departments and systems. Now, procurement can deliver a better service to its teams, suppliers, and stakeholders
Source to pay, change management, and process optimization best practices, plus ServiceNow expertise for architecture, configuration, and deployment. As a result, it takes less time to realize business value
Better collaboration with suppliers to identify and resolve issues faster and reduce the time it takes to qualify new suppliers and manage the supplier life cycle
Accelerator packages: Our accelerator tools ensure policy compliance for off-contract requests, provide buying assistance, and offer dashboards for real-time visibility into procurement data, allowing you to track key performance indicators (KPIs) effectively and make informed decisions at speed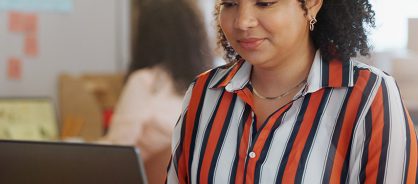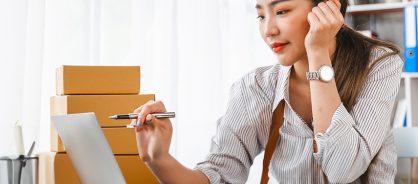 Streamlined accounts payable powered by ServiceNow
When it comes to accounts payable, our payables-as-a-service solution blends ServiceNow's Accounts Payable Operations with our deep expertise in accounts payable. It delivers a unified experience for better collaboration between suppliers, business units, and accounts payable users.
Key features:
Integrated workflows to reduce invoice processing time, errors, and the need for manual interventions
Scalable tailor-made solutions that are aligned with your organization's accounts payable workflow requirements
Intuitive supplier communications powered by generative AI designed for better collaboration with suppliers, leading to smoother transactions and improved relationships
ServiceNow's state-of-the-art AI tools, including the powerful Document Intelligence solution, for heightened invoice processing accuracy and efficiency
Advanced analytics to make informed, data-driven decisions that drive business growth
Accelerator packages: Our accelerators can improve e-invoicing, anomaly detection, and working capital management, along with analytics dashboards that provide real-time insights into the metrics that matter
Impact
Less rogue spending, better metrics, and greater collaboration
We help source to pay teams take control of spend and demonstrate their value across the organization. We eliminate complex, manual, and time-consuming operations so they can do their best work.
With standardized and automated source to pay platforms for procurement and accounts payable, businesses can:
Improve employee and supplier experiences with simple and intuitive platforms
Cut rogue spending, boost compliance, and improve turnaround time
Support productivity by freeing up teams to focus on higher-value activities
Share end-to-end visibility into source to pay activities
Make better business decisions thanks to real-time insights
With this approach, we have helped clients achieve:
A 67% reduction in procurement cycle time
A 40%–60% increase in efficiency across accounts payable processes
Automated processing of 70%–80% of invoices
A 30%–50% cost reduction thanks to better operational efficiency
Better experiences thanks to self-service, automated, and intelligent portals
Genpact's procurement-as-a-service solutions in action
For a global financial services company, a lack of standardized and connected procurement processes led to inefficient request resolution and poor employee and supplier experiences. We developed a single platform to streamline requests and built a dedicated knowledge management portal to transform end-to-end procurement operations. This automated self-service capability led to a 20% reduction in requests and a 50% faster request resolution.
Genpact's payables-as-a-service solution in action
For a global life sciences company, outdated service management hindered the accounts payable helpdesk, as manual processes were leading to long response times and lost productivity. We deployed Genpact's payables-as-a-service solution on ServiceNow to optimize workflows – while meeting governance and compliance regulations. This new accounts payable solution improved productivity by 35% thanks to optimized processes and access to ServiceNow capabilities.
Solution overview