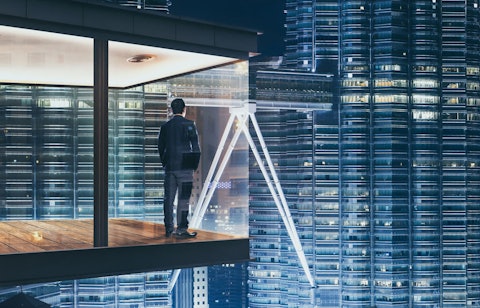 One of the newest roles to emerge in the business world is the role of Chief Data and Analytics Officer (CDAO). Although the position has attracted a lot of attention, it's often misunderstood, and its scope is often unclear.
In this blog, we compiled views on this new role from two seasoned analytics professionals: Amaresh Tripathy, Genpact's data analytics leader, and one of our clients, Himanshu Arora, CDAO of Blue Cross Blue Shield of Massachusetts (BCBSMA).
What's the role of a CDAO?
The CDAO's role is to unlock the value in data to drive transformation to benefit businesses and their customers. For Himanshu, that means looking at how to use data to improve healthcare for BCBSMA customers. He also has to make sure that data is clean, clear, and used responsibly.
Himanshu says, "I believe a key role for a CDAO is driving transformation beyond analytics. You have to encourage acceptance and collaboration among colleagues and leadership to rally together around the importance of analytics." Amaresh says, "You have to create the right data frameworks so all the people involved know what to expect from data and understand the benefits."
How do you become a CDAO?
Amaresh and Himanshu identified some essential CDAO skills:
Knowledge of data within the context of your industry and business

An understanding of how to harness that data

People skills to facilitate collaboration

A healthy relationship with experimentation – coping with failure, for example
Himanshu points out that some successful CDAOs do come from a strong data, statistics, and analytics background. But there are CDAOs with a very diverse range of experiences (such as management consulting), which enables them to work better with others, and which Amaresh identified as a key requirement.
How does a CDAO inspire change?
Amaresh and Himanshu agree that analytics is a team sport – and that a CDAO is like a coach. There might be a perception that CDAOs spend their days looking at data, but a large part of the job – especially early on – is sitting down with people, understanding their challenges, and looking for ways to use analytics to help them. This is where the need for people skills comes in. Himanshu says that over time you start to identify clear outcomes and ways of helping people, which unlocks the permission to do more.
How do you find the right talent?
According to Himanshu, "With analytics, there are different required skills, and how you put a team together is very important." At BCBSMA, there are many people working on analytics, so the pool of talent could already be found in-house. It's skilling, reskilling, and upskilling talent that's an essential part of their strategy.
Talent and geography helped, too. Boston, for instance, is a competitive market for data science and analytics talent. But talent can come from different areas, such as statistics, economics, or even liberal arts. BCBS of Massachusetts works with strategic partners, such as Genpact, to enhance diversity, inclusion, and skill sets to create strong teams.
What is a day in the life of a CDAO like?
To Himanshu, a CDAO's day combines evangelism, problem solving, and advocacy.
Evangelism: using every opportunity to share where and how analytics can generate business impact.
Problem solving: across business operations and how to make the most of analytical insights.
Advocacy: on behalf of the customer. For Himanshu, it's the healthcare clients. He says, "Leveraging concepts such as human-centered design and design thinking consistently help us find the right problems to solve, for the right needs, in the right way."
When it comes to getting work done, Amaresh and Himanshu agree that agile practices are the best approach because they promote innovation. Himanshu adds that a flat organizational structure is helpful, too. Bringing different skills together, it creates a cohesive culture in which the team is constantly testing and working together, fostering a deeper sense of ownership.
At BCBSMA, the CDAO role has been impactful for its customers. By using analytics to uncover a better understanding of their needs, employees can focus on creating more positive customer experiences. Himanshu concludes, "In many cases, the older our customers are, the greater number of medications they need. It becomes very difficult for them to remember when to take which medication, and how. We used pharmacy data, claims data, and consumer behavior data to identify what kinds of members would be suited for a new distribution model that would simplify their experience. Ultimately, we used data to put the customer needs first."

Amaresh and Himanshu are a new breed of analytical professionals that use data to transform businesses. What's your take on this? Connect with Amaresh Tripathy and Himanshu Arora on LinkedIn and start a discussion using #MyAnalyticsChallenge.

To find out more about Genpact's approach to analytics and augmented intelligence, visit our website.
Blog