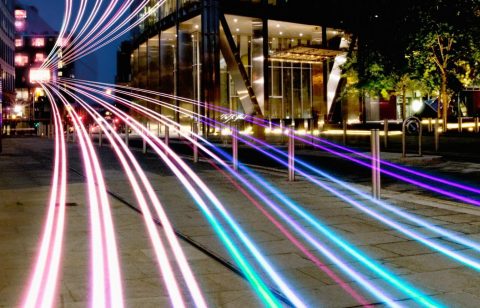 Driving value through revenue growth, profitability, and effective management of resources are shared accountabilities across the enterprise. Still, the office of the CFO has a unique role in achieving these goals by driving digital transformation.
Connected planning, a term coined by Anaplan, is the practice of breaking down information silos to eliminate inefficiencies between financial planning, corporate planning, and operational planning. Visionary CFOs put connected planning at the center of their transformation efforts, empowering their teams to be better prepared for the future and deliver three core benefits:
1. Spend less time on data collection and more on strategic initiatives
On average, finance teams spend 40% of their time collecting and validating data, 20% on spreadsheet maintenance, and 20% on report development. That leaves only 20% for performing analysis and uncovering insights that can propel their companies beyond the competition.
Connected planning frees up a finance team's capacity to work with other functional leaders on value-added work and creative problem-solving. It also increases confidence in their output through faster, more reliable plans, analysis, and interactive dashboards that nudge behaviors and drive action.
Whole-picture insights
Self-service dashboards improve the user experience and allow people to quickly digest and apply insights from data. For instance, a technology provider's sales leadership team used Anaplan to dynamically update forecasts by aligning revenue planning in finance to sales forecasting. This alignment and collaboration provided insightful information about financial performance and fueled revenue growth.

2. Enhance forecasting
Traditional forecasting methods that rely on legacy planning tools and manual processes often prevent organizations from achieving an agile forecasting approach. These methods can reduce efficiency, cause users to struggle with large volumes of data, and produce unreliable results that undermine business performance.
Connected planning helps finance teams to sort siloed information into easily adaptable and available, real-time views – giving organizations the data transparency and visibility needed to forecast efficiently and make confident business decisions.
Anaplan's connected planning breaks down silos between departments and between planning, budgeting, and forecasting processes. It marries perfectly with integrated operating models, accelerating time to insights, action, and control.
3. Realize radical standardization
Connecting your business with consistent data structures, planning methods, budgeting, and forecasting can enforce a common language. Most organizations struggle with disparate systems and data sources, nonstandard practices, and disconnected or ad hoc processes that cause inefficiencies and create risks, from human error, for example. A connected enterprise accelerates the data-to-insight-to-action loop, creates resilience, simplifies processes, and unlocks efficiency.

Accelerated planning and agility
A global restaurant franchise usually carried out its planning activities once a year in its ERP using Excel. The process would take about six months to complete. Having upgraded to Anaplan before the pandemic hit, the company could work in the cloud with standard methods while everyone moved to work remotely, which allowed it to replan the whole business in just four days.
A crisis uncovers misconceptions
When the pandemic forced many companies to shift to remote work it revealed new operating-model options and shone a light on some beliefs that finance teams had lived by – such as the need for financial planning and analysis (FP&A) teams to be physically close to the business. Genpact ran a survey with approximately 700 of its operations professionals who were working from home. We looked at the results from FP&A executives to understand how they were performing during this time.
The results not only debunked the myth that proximity to the business is essential to FP&A, but they also revealed that FP&A and management-reporting processes operated more seamlessly with people working from home. This proved that neither the pandemic nor the need to work remotely should stop FP&A leaders from modernizing their finance operating models.

Better business planning for a future-ready business
Connected planning provides immense opportunities for a more connected business. It offers a more sophisticated approach to legacy technologies and spreadsheets and delivers long-term value. Organizations that focus on the bigger picture will enjoy strategic advantages in agility, rapid time to insight, scenario modeling, and improved user experiences.
Blog