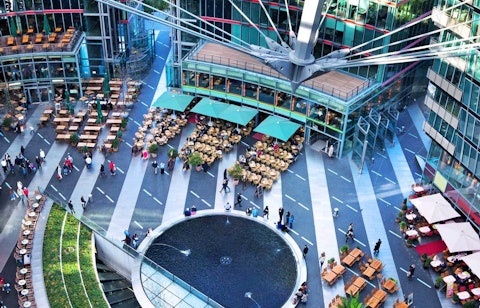 Delivering superior experiences to customers and employees is now at the top of the C-suite agenda, as executives increasingly recognize the business benefits of doing so. Take one major US bank. It increased its market share by 50 percent within one year of launching an innovative portal that transformed how users interacted with the bank – virtually disrupting the industry.
Many organizations struggle to deliver experiences that truly meet the needs of users while simultaneously driving business outcomes like revenue growth and profitability. A strong customer focus is typically considered the holy grail, but reimagining internal experiences is also critical. This internal focus can reduce operating costs, increase effectiveness through new operating metrics, and provide insights into new ways of working, among other benefits.
Experience-driven transformation
In our work with Fortune 500 organizations, we consistently see success with a holistic approach that we call Experience-Driven Transformation, which focuses on connecting the front-end experience with the back-end people, processes, and systems that support it. The approach is grounded in design thinking and anchored in a deep understanding of users at every stage of the journey across multiple dimensions. Seasoned, multidisciplinary teams gather a range of insights through qualitative research and ethnographic studies. At the same time, they apply sophisticated analytics and digital technologies to deliver experiences that continuously connect, predict, and adapt. What follows are key principles that can help you get started.
Make design the foundation
Regardless of whether a business sells digital products, physical goods, or services, a good design is essential. According to a recent McKinsey study, those firms with the strongest financial performance understand that design is a top-management issue. What's more, they assess design performance with the same rigor as they track revenues and costs. The study also found that certain actions – such as taking a user-centric view and breaking down internal barriers between physical, digital, and service design – resulted in stronger business performance and higher revenue. User-centricity is key, and both qualitative and quantitative research play a critical role. Striking the right balance between empathy and analytics delivers experiences that capture the subtle nuances of human emotion, paired with powerful data-driven insights.
Start with service design
Service Design is a multidisciplinary approach that leverages human and analytic insights, as well as change management, to reimagine experiences across all digital and human touch points. It is a natural first step in any transformation effort. A critical element of experience-driven transformation, it paves the way for strategic, integrated design and build initiatives. While traditional problem-solving methods focus on optimizing existing processes, service design eliminates silos and considers the end-to-end design to identify new ways of working. The approach helps prioritize decisions and creates a blueprint for change from the front office all the way to the back. This work guides change with an unwavering focus on business outcomes.
One financial services institution faced time-consuming investigations into a large volume of reconciliation breaks despite significant auto and manual matching efforts. Service design helped the team plan for a new future state, incorporating stakeholders from on-shore and off-shore operations, technology, and middle-office teams. The project also leveraged key performance indicators for every stage of the reconciliations journey and an interactive digital prototype that demonstrated a new way of working for operators based on user input. The resulting plan is now the backbone of the strategy for future reconciliations.
Use the blueprint to achieve outcomes
Perhaps your goal is to drive new revenue through innovative products and services – such as a new consumer banking portal. Or you may want to reduce costs through modernizing existing platforms. Whatever the case, service design delivers a blueprint that helps optimize efforts across all human and digital touch points. Fortunately, next-generation open platforms like Cora enable the rapid integration of the right digital building blocks – across AI, automation, and analytics – at the right time based on changing user needs. In addition to digital innovations – such as wearables, robotics process automation (RPA), conversational AI, mobile, or virtual reality, to name a few –the blueprint provides a holistic view across digital and non-digital touch points.
A global hospitality leader faced problems in existing income journal and accounts receivable, resulting in finance and accounting (F&A) imbalances. Integration of the front-, middle-, and back-office F&A processes was inconsistent and inefficient. Service design helped reimagine the user journey with operations teams. The blueprint guided the redesign of the process, uncovering opportunities for RPA implementation and reducing resource needs by 35 percent in the middle and back office.
Whether you want to grow market share, reduce costs, or optimize internal processes, experience-driven transformation provides the holistic end-to-end approach you need to achieve your goals. These three steps can jump-start you – enabling you to create a culture of design, underpinned by innovative tools and new ways of working. Let us know any best practices in experience within your organization.
Blog