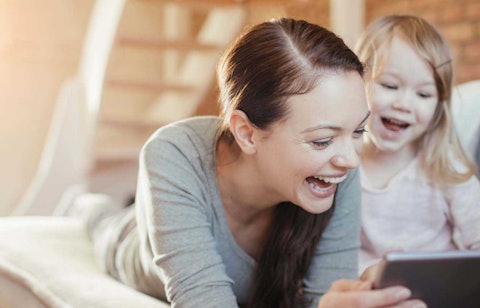 As we move toward a shared virtual 3D world that is interactive, immersive, and collaborative, consumers demand secure, personalized experiences across all media. What does this mean for subscription models and advertising in media and technology companies? And how can content be safe and trusted?
"This is the golden age for creative, thanks to the digital revolution." – Brajesh Jha, Global Head of Media, Publishing, and Entertainment, Genpact
The coronavirus crisis has accelerated converging media and technology trends. Pandemic-induced lockdowns increased screen time and forced all industries, including media, to speed up digital transformation as a matter of urgency. This rapid evolution presents exciting opportunities but also challenges. What, then, is the state of content today?
Three trends are defining media and technology's convergence. First, the lines between media and technology companies that have been blurring for years are now gone. Second, expectations for how and where social media companies take responsibility for the content published and/or distributed on their platforms continue to rise. Lastly, there is a tectonic shift in favor of on-demand, personalized digital experiences.
This combination requires business models to adapt quickly for every kind of media business – from search engines and social platforms to news and entertainment companies. And as market forces drive down what platforms can charge for their services and consumers demand better content, monetizing that content is difficult.
Safety and trust are becoming table stakes
Physical newspaper sales continue to plummet while online readership soars, so even the most well-established publishing houses are investing heavily in digital content, searching for new ways to engage both consumers and advertisers. At the same time, with the rise of 'fake news' and artificial intelligence-enabled 'deep fake' videos, it is critical for media and technology companies to prioritize consumers' safety and maintain their trust in content, says Mark Childs, High-Tech Leader at Genpact, a global professional services firm that works across a wide range of sectors.
As consumers question their content's integrity, it is increasingly challenging for media platforms to strike a balance between allowing inappropriate or even illegal content and free speech or important, citizen-led news.
"There is a plethora of opportunities to mislead the communities that are using social media platforms," says Mr. Childs. Strengthening their ability to keep content safe and advertising appropriate is something the company's clients are investing in heavily, he adds.
"Businesses in this space are trying to determine how to address this challenge in a way that threads the needle: protect freedom of speech and the right to state your opinion but also protect the communities that are creating or consuming the content and are part of the content."
His team works with leading companies, using AI to recognize and, if necessary, remove social media content. "It does feel like we have reached a pivotal moment. Tech and media have converged. A new industry is emerging and history will be watching." However, he stresses that AI alone is not enough to handle the complexity of monitoring online content. AI combined with human judgment is essential.
Demand for personalization
The prevailing demand for personalized digital experiences is also crucial for media and technology industries to consider, says Brajesh Jha, Global Head of Media, Publishing, and Entertainment at Genpact. He notes how streaming platforms have seen exponential growth over the past 18 months and further disrupted the market. "But with multiple platforms on offer, consumers are starting to wonder why they're paying for so many subscriptions, raising a big question in terms of content distribution.
"The sector is ripe for consolidation. There will be winners and losers – and that will come down to how a company uses data to serve highly relevant, hyper-personalized content to customers."
This view is backed by research – a recent study found that the advertising-based video-on-demand (AVOD) market in the United States grew more than 30% last year. "The barrier to entry for AVOD is much lower," says Mr. Jha, pointing out that the growth of some of the most prevalent streaming services is now reaching a plateau. Moreover, according to the research, 79% of respondents said they would prefer to use free, advert-supported streaming rather than subscribe to another paid service.
There is a nuance here, Mr. Jha infers: consumers will likely be happy to watch personalized adverts. "We see a distinct understanding among the content-creation companies and those in the monetization space that your consumers are only going to watch what they want.
"The challenge is how to balance a personalized consumer experience with the monetization strategy."
Welcome to the metaverse
The metaverse, a term once coined by 1990s science fiction, is now closer than we think. Mr. Jha believes we are hurtling toward the metaverse – a shared virtual 3D world that is interactive, immersive, and collaborative and holds vast possibilities for content. "Within a few years, we will be regularly and seamlessly traversing between the digital and real world. This is the golden age for creative, thanks to the digital revolution."
Creative industries have a giant new canvas for content. But while most of the building blocks to create it have been in the making for some time, Mr. Jha also says this digital world is still primitive. For now.
The first building block is an immense amount of computing capabilities and the associated hardware. The cloud and the ever-lowering cost of technology and computing power make this possible. In the second building block are data centers and edge computing that eliminate the risk of latency.
The third is interoperability between different platforms. Though this block doesn't exist yet, Mr. Jha says that new standards will make it possible for consumers to cross from one ecosystem to another. In the meantime, media and high-tech companies must come together to finish forming these foundations and offer the immersive content experiences people demand.
Regulators must get up to speed with new challenges to data privacy, intellectual property, and trust and safety to give people the confidence to interact in this virtual space.
The winners in this new world will be the media and technology companies that come together to innovate and shape the state of content for tomorrow and beyond.
This article was originally published in The Wall Street Journal.
Article