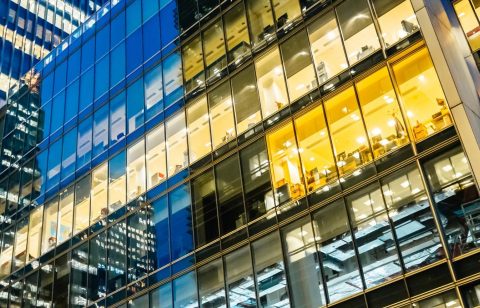 Digital technology is impacting risk functions and changing how banks deal future, the chief risk officer's role will extend further, and the risk function will cover both detecting risks and defining business strategy.
In 2018, Genpact and the European Risk Management Council (ERMC) conducted a survey of about 50 chief risk officers (CROs) of global financial services institutions. We examined how the risk function contributes towards developing, evaluating, and supporting the implementation of their bank's business strategy.
To determine how strategic risk management has evolved since that time, Genpact and ERMC supplemented last year's survey with a real-real time survey performed at the annual ERMC Leadership meeting in March 2019 in London.
In real-time, we polled 108 senior attendees from more than 100 organizations, including financial services firms, regulatory bodies, government organizations, industry associations to explore:
The future of risk management

Digital transformation strategies and risk implications

The digital solutions transforming risk management
This report discusses the results, highlights progress since last year, and shares insights on how leading risk teams are enhancing their business' competitive advantage.
Report