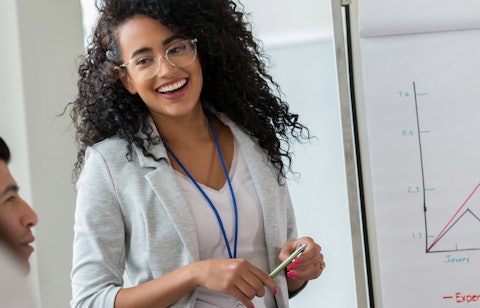 There are over 400 million small and medium-sized businesses (SMBs) across the globe, making up 95% of all companies and 60–70% of all employment worldwide. Given the enormity of the market, SMBs are a gold mine for companies that can figure out how to successfully sell to them. The problem is: not many companies have mastered it. Based on our experience working with some of the world's largest companies that sell to millions of SMB businesses, we've identified four main challenges of trying to market to SMBs.
1. Segmentation. Given the size and complexity of the SMB market, companies selling to them must clearly segment the market and identify which part(s) to target – including by company size, industry, and geography.
Rather than boiling the ocean with generic marketing to all SMBs, companies that spend time on segmentation will identify the SMBs with the biggest growth and profit potential. The key is to focus on specific segments of SMB, based on the size of those segments, and their likelihood of purchasing the company's products or services. In a 2019 Gartner survey, over 40% of the SMB respondents reported competitive pressure as a top consideration when defining business goals. Understanding the level of competition in a particular segment means you can align sales and marketing strategies to the main criteria for vendor selection, giving you a better chance of winning their business.
2. Customize your product offering by SMB segment. When it comes to selling products such as IT solutions, SMBs don't want a dumbed-down version of what you sell to larger customers. But because many of them are first-time users, they will value features such as pre-built templates or wizards to guide their use of the product. Spending time educating SMBs on your product or service will pay dividends. The 2019 Gartner survey reported that nearly 50% of SMB companies found identifying the right technology to invest in the biggest challenge they face
3. Profitable operations. Though the size of the SMB market is huge, individual SMBs have limited budgets and typically spend less than their larger counterparts do. This means selling to them becomes a volume approach – trying to reach thousands of SMBs with lower budgets, which in aggregate can drive high revenue. Therefore, companies need to quantify the cost of each aspect of the customer lifecycle – from marketing to sales to customer support. This determines a profitable cost structure relative to the lower average revenue per SMB customer. Scale, created by automated tools such as targeted electronic marketing, self-sign-up products, and self-service and automated customer support, helps drive down the cost of operations, reduces operational costs, and increases profitability.
4. Segment customer support by systems-based support and employee-based support. Because SMB employees typically wear many hats, they may not have in-depth expertise in your product or service, meaning more product-related questions and customer support tickets compared to larger customers. Customer support is one of the biggest operational costs for servicing SMB customers, so you need to look for ways to optimize these costs. Companies with successful SMBs sales strategies will segment SMB customers by potential churn rate and spend levels. They use data signals derived from customer interactions to determine which customers are likely to remain and which are likely to leave. High-spend customers who are likely to leave receive personal customer support calls, whereas low-spend customers and those more likely to stay receive more automated customer care. This increases customer retention (especially with higher-spending customers) and the overall customer lifetime value.
Case study: SMB sales success
We worked with a client who sells websites and other digital services to SMB customers. The company is successful in its home market but was struggling to expand into new countries because of different SMB market segmentation and customer support expectations. As a result, it was struggling to acquire new SMB customers and revenue and was incurring heavy operational costs. We helped it focus on three areas:
Analytics: By identifying the most valuable customers and those most likely to churn, we analyzed customer intent and differentiated customer support based on customer lifetime value
Process transformation: Based on lifetime value or query type, we channeled customers into self-service or digital support via multiple channels
Scaled operations through digital tools: We created decision bots to reduce repeat customer queries and used predictive modeling to create recommendations to customers through these digital systems, rather than employees, significantly reducing customer support costs
The results were impressive. We managed the client's customer operations in the new market, creating an SMB sales playbook to expand into 120 countries. Outbound sales revenue per day per rep quadrupled in 24 months and improved the client's top line by 240%. Over four years, our work increased profitability of over 900 agents by 100% and achieved a best-in-class Net Promoter Score for the service-to-sales process.
To capture a meaningful and sustainable share of the SMB market, companies must aim to create value for SMBs and their own organization by focusing on ease of use, trustworthiness, and price. Companies used to selling to enterprises can be blinded by their big enterprise deal expectations and miss the breadth and scale of small wins in the SMB market that bit by bit make up this lucrative opportunity. But those who can successfully segment the SMB customer base, customize their product offering to different SMB segments, scale profitable operations, and differentiate customer support options can create a profitable business that lasts for years to come.
Blog