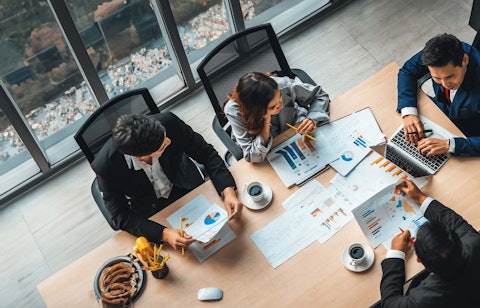 Use cases for gen AI across the enterprise
Generative AI (gen AI) has had a huge impact on the media and entertainment industry. New tools are driving creativity and productivity gains in storyboarding, simulations, and postproduction activities, taking advantage of gen AI's advanced capabilities in creating text, images, and videos.
Heightened expectations around productivity are combined with apprehensions around obsolescence and copyright infringement. The initial excitement around better quality and faster content creation has led to fears of redundancy and writers' and actors' concerns around the misuse of existing content by large language models (LLMs).
While much of the early reaction centers on the creative side of the industry, there are also multiple gen AI opportunities in corporate functions such as finance, sales and marketing, technology, and human resources. Drawing on lessons from other industries, these functions can tap into the benefits of gen AI and play a critical role in driving commercial value for media companies.
To navigate this fast-changing landscape, media leaders need to understand where to selectively deploy gen AI to maximize its acceptance and impact. They should analyze the entire content value chain with their service providers to identify where gen AI can enhance human capabilities. Here are some of the opportunities that Genpact has already identified across corporate functions:
Finance
We're working with leading media conglomerates to modernize corporate financial planning and forecasting functions and drive adoption of gen AI. The month-end close, planning cycle, and performance reporting have been redesigned by embedding conversational analytics and intelligent insights. The C-suite now has better visibility of cross-business unit revenue associated with studios, subscription platforms, ad sales, and affiliates
2023 has been the year of efficiency for media organizations, with long-awaited transformation projects kicking off. Gen AI arrived at just the right time to show the benefits of standardized, shared services. We've deployed solutions in accounts payable and cash applications, automating AP helpdesks to read, analyze, and respond to supplier emails with minimal supervision and reimagining cash remittances by generating automated remittance details from customer emails
Technology
In recent years, media IT leaders have lowered costs by leveraging agile DevOps and the cloud to roll out direct-to-consumer platforms but have still seen negative ROI. Gen AI's automated code generation offers CIOs the opportunity to further reduce application development costs. We've built a proprietary platform that reimagines all stages of the development life cycle using gen AI – natural language processing for backlog management, knowledge graphs for architecture design, automated code refactoring for build, generative adversarial networks for testing, automated release note generation, and prompt engineering to automate ongoing performance optimization. Resulting cost reductions often exceed 40%
Sales and marketing
Chatter through media companies' contact centers ramps up before big events, such as new releases or campaigns and provides valuable data to get to know customers better and identify areas for potential growth. Text mining efforts in the past could improve productivity and customer satisfaction, but gen AI is taking this to the next level. We're using it to deliver more accurate insights into the likely customer response to an announcement or campaign message. Empowered staff, aided by contextual prompts, are reaching new levels of productivity. And we've boosted revenue by increasing cross-selling and upselling
We're also helping entertainment companies mine data from chat transcripts, asynchronous messaging systems, product reviews, and social intelligence. We're building private LLMs with product review classifiers, sentiment analysis tools, and topic modelers for unlabeled text data and testing using industry-standard statistical modeling approaches before being put into production. This results in improved customer and employee experiences, higher revenue, lower churn, and more repeat customers
HR
Driving the adoption of any new technology requires robust change management. Training employees in a way that fosters learning and collaboration in a self-paced environment is considered the ideal approach, but building the skills taxonomy of the existing workforce across all functions is the first challenge. The next is figuring out where the gaps are at an individual level. Addressing gaps with targeted programs, measuring progress, and removing bottlenecks can quickly become overwhelming. Genpact's unique Genome learning platform includes a gen AI-powered guru that uses prompt engineering to answer questions from knowledge curated by subject experts, recommends content, and suggests steps in learning journeys. There are plenty of learnings that are readily deployable for educational content companies and the broader media sector
Gen AI's arrival offers corporate functions in media and entertainment firms formed by years of mergers and acquisitions the opportunity they've craved for better insights to support more effective decision-making and more automation. But to embed it successfully and drive adoption, leaders need a framework to ideate, select, prototype, and roll out gen AI solutions across the enterprise. This requires a holistic multistage approach that considers existing data and tech ecosystems and stakeholder requirements. There also needs to be an up-front commitment to develop responsible gen AI solutions that prioritize ethical considerations, fairness, and transparency.
Media and entertainment leaders should lean on their service providers who have the frameworks, data know-how, and AI expertise to move from identifying use cases to driving commercial value beyond productivity.
Blog