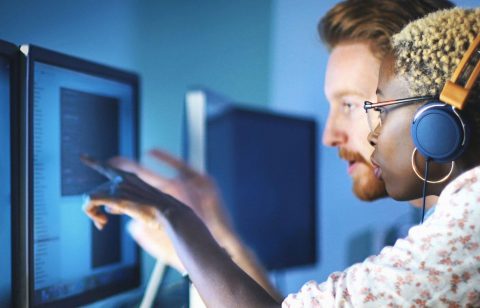 In a recent interview, Genpact CEO Tiger Tyagarajan told Executive Vice Chairman of the New York Stock Exchange, Betty Liu, that soft skills are in high demand, and went on to say that he believes that humans and machines can work together for better results.
"Our view is that AI is augmented intelligence," he told Liu on the program Slice, which airs on the financial news network Cheddar. "We used to hire accountants for their math skills. But with computers today, we never test for math. We test for accounting skills, thinking and financial engineering [abilities]. More and more, expertise is going to be tested based on judgement, empathy and creativity.
"Sometimes [transformation] is scary," he added. "If I'm a risk leader in a bank, is the machine going to replace me? I have to be convinced it's actually going to help me do my job."
Tyagarajan explained that Genpact has many clients who use large industrial equipment to stream data through sensors and the Industrial Internet of Things (IIoT). He cited Genpact's partnership with Envision Virgin Racing, an electric motor racing team, as an example of this. The analytical data from the cars can combine with human ingenuity to perfect batteries that might ultimately mitigate climate change. This is why augmented intelligence is something to celebrate – not fear.
Machines augment human judgement, Genpact CEO Tiger Tyagarajan tells the NYSE
Video