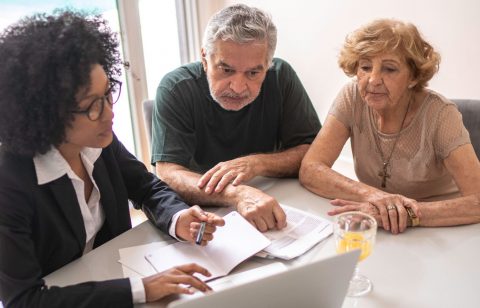 The simple answer is yes. Although COVID-19 has caused claims organizations short-term disruption, there's an opportunity for carriers to find longer-term gains.
Let's look at the situation that was facing insurers before COVID-19 hit. For years, the market has been talking about the future of claims, touchless claims, and even low-touch or no-touch claims. But when we think about the reality of these operating models, there have always been barriers to execution.
Technology had always been one obstacle. There was no single claims technology that could fully support this touchless vision. The market was full of different solutions that could support different parts of the process, but bringing multiple technologies together was cumbersome and expensive. But the insurtech community has done a fabulous job of rapidly developing products and solutions that support a touchless claims vision. The development of application programing interfaces and software development kits has made integrating these solutions into a common ecosystem that supports the claims process much easier and less expensive. These developments have mitigated the impact of technology as a barrier.
As technology continued to advance and these digital solutions began to mature, a new barrier developed. Policyholders were unwilling to move to a touchless claims model. This surprised many in the insurance industry because the thinking was that these solutions were being built for the customer and would make the process more transparent. As this trend developed, we noticed that it was coming primarily from the policyholders of standard, legacy insurers.
But customer preferences are different at new insurers. Root Insurance is an example of where this vision comes to life. Root is a new market entrant that offers a touchless insurance experience for its policyholders. Its advantage is that it develops a digital relationship with its policyholders even before policy inception. So when there is a claim, the policyholder expects that the digital relationship will continue and the entire claims process will run through that channel.
The challenge for legacy insurers is trying to introduce a digital claims channel for policyholders who have become accustomed to high-touch interactions during policy inception and servicing. The low-touch/no-touch claims models that these insurers had built meant customers were reluctant to change when a claim occurred.
But COVID-19 has fundamentally changed customer behavior. People are openly embracing virtual experiences, and some now expect it. This move to the virtual world is removing another barrier to running a touchless claims operating model. For example, couples now working from home with two small children and a dog barking in the background are looking for digital channels to report and process homeowners claims. They are willing to take photos, measurements, create digital inventories, and accept digital payments as part of a seamless claims process. What we once thought of as the future of claims is now becoming a reality, and the new future of claims is emerging.
But although COVID-19 is accelerating digital transformation for legacy insurers, it comes with a warning. Carriers that are planning for a return to pre-COVID-19 normality are in for a shock. The fact is that their customer base has been impacted and customer experience expectations have changed. If a carrier tries to return to the old way of doing things when policyholder attitudes have changed, they will lose customers. As their nimbler competitors adapt to the new normal, and insurtechs continue to disrupt the market, both are waiting in the wings to sign up their lost customers.
One big change in the market as a result of COVID-19 will be greater adoption of straight-through processing (STP) models. With fewer employees available to work on claims as a result of the pandemic, claims processes can be simplified and customers will accept this delivery model. Carriers are at an inflection point on delivery as the adoption of STP rises across all lines of business.
Whereas before a personal lines carrier may have strived for 25% STP, now they will push this target to 60–70%. More complex commercial lines that may have seen 10% adoption will now aim for 25–30%.
The work we're doing with our insurance clients is to map out what these new models will mean for their claims organizations. We're matching their business strategies to operating models that will generate the biggest impacts for customer experience, expense control, and loss accuracy. Insurers must understand the digital technologies available and how they can use data across the entire customer lifecycle to create better processes and a seamless customer experience. By doing this, post-COVID claims service delivery should match customer expectations.
Though COVID-19 has been extremely disruptive for the insurance market and the global economy in the short term, it has propelled us firmly into the future of claims. I'm excited to see which carriers will adapt to take advantage of this monumental opportunity to reach their claims goals now that the barriers have come down.
Read more insights to support your business' response to COVID-19.
Blog