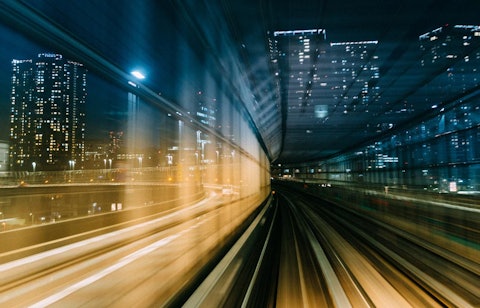 Fortune 1000 organizations are striving to reimagine, design, and engineer innovative digital products and services that optimize the customer experience while driving revenue and market share. Winners are looking at their digital initiatives through a customer-centric lens – and revamping product development processes to increase speed, agility, and quality.
Leaders fuse design thinking, agile methodologies, and technology innovation to accelerate delivery of high-quality products and services that map to user needs. A collaborative mindset that reduces friction points between teams is crucial. Below are specific principles that can help you increase velocity.
Use an embedded enablement model
Integrate seasoned experts into your core team to lead by example. This show-and-tell approach reduces friction, enhances communication, and helps teams recognize that everyone is accountable for meeting goals. New approaches you introduce here may be counter to traditional methods of the organization – but they can accelerate cultural change by demonstrating new levels of collaboration and teamwork.
For instance, one global financial institution wanted to increase velocity around the launch of its new portal. Lacking the right in-house experience, it tried to force-fit agile into its existing product and development framework, rather than modify its existing workflows and processes to fit agile. After protracted failure, the team embedded proven expertise from the outside into the core team. With new best practices in place, the institution accelerated product implementation timelines to meet an aggressive launch date – driving rapid market growth.
Leverage a product design sprint
We use a series of interactive exercises or workshops over a five-day period to take a product, service, or feature from initial design idea through prototyping and user testing. The process orients the entire team around a design and a vision, and can be useful for both new and existing initiatives.
A product-design sprint should include four to eight decision makers across key functions, such as business, product, technology, designers, operations, and UX. This helps break down silos and ensure that solutions incorporate relevant perspectives across the business. We see many experience initiatives fail because teams are imbalanced and there is a singular perspective. For example, a new banking app might encompass next-generation features but fail to map to user needs.
Cross-functional participation provides balance and perspective – both critical to successful initiatives, particularly when entering new territory and innovating digital experiences. Start by generating a common understanding of the business opportunity for the sprint during the customer-centered digital strategy phase. Agree on how you define success and how you will measure it. Next, generate ideas to address the challenge and define a minimal viable product. Build a prototype to test with existing or potential users, and continually solicit and embed feedback for ongoing improvement.
Use agile point systems
If you want to get more done faster, determine how to improve your team's performance. An agile point system can help. The system estimates the work that teams can achieve in days or weeks – and moves away from rigid constraints, such as the waterfall approach, that inhibit teams from doing their best work because parameters aren't flexible. Story points are an abstract measure of the effort required to implement a user story. The point system leverages multiple perspectives to determine the size of work, and dispels the notion that teams can be exact. Set points before or during sprint planning or as part of your digital strategy. While not an exact science, the approach provides necessary flexibility in addition to motivation and alignment. For one financial services client, we increased the velocity of sprints from 20 points to 170 points within five sprints without adding significant resources.
Plan for a velocity curve as development sprints progress
Spend adequate time documenting and developing processes. Upfront investments in solid application architecture and conventions will enable higher velocity downstream because developer onboarding and code refactoring will be easier. As a result, expect velocity gains from sprint to sprint as developers acclimate to their environment and re-use foundational patterns.
The main message is to have faith in the process of agile and apply it rigorously. Often, teams resort to waterfall planning due to comfort levels and a need for greater clarity on delivery dates. By applying the steps outlined here, you can significantly increase both quality and velocity of your experience initiatives. Let us know any best practices you use to get great new products to market fast.

Blog