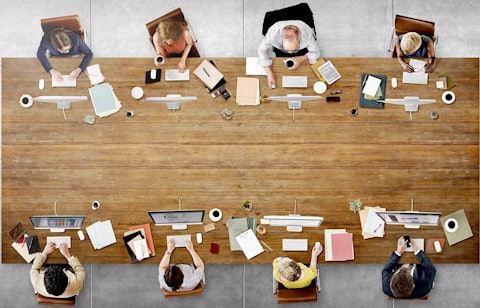 What is it that makes a startup so exciting? Is it the thrill that comes from creating a better, faster way to make a product or offer a service? Is it the inherent exhilaration in believing that anything is possible and that curiosity will lead the way to progress?
A startup is all those things and more, and companies that lose this sense of energy, action, and agility to innovate do so at their own peril. At Genpact, we foster a startup culture. Yes, we've been around for 21 years. And, yes, we have a deep well of experienced talent, domain expertise, and real-world success in driving digital business transformation for scores of global Fortune 500 companies.
But we've never let go of our innate sense of curiosity. That curiosity enables us to continuously challenge the status quo and channel creativity into helping companies transform the way they operate in order to achieve better business outcomes. By bringing together employees with disparate backgrounds and skill sets, we unleash the collaborative and inquisitive spirit focused on the collective "what if," to allow innovation to occur.
Which is why our message "Dream in Digital. Dare in Reality" embodies Genpact's spirit and is actually drawn from what we hear from our team across the world. This has its roots in three distinct features of our organization.
A startup culture
Fresh, quick, and adaptable thinking is what we seek and what we value at Genpact. Our decision-making is flat and fast, and our environment is always buzzing with new ways of working. People with ideas are valued and have a voice in our strategy. In fact, we challenge rule-breakers and risk-takers to join us because we're a company that's all about reinventing how business gets done.
We're also reinventing how we operate. Simply put, at Genpact, hierarchy is irrelevant. Who you report to is yesterday's business model. We want men and women whose focus is on the value they create – value in their own learning and development, value for their clients, their client's customer, and value for their communities. With that attitude, there's no limit to what we can accomplish.
Genpact's history is shaped by an entrepreneurial spirit. After all, we started out as a shared services business for a large Fortune 500 company. Once we were spun off, the real work began. For example, our early years were marked by building out our proprietary Smart Enterprise Processes (SEP). This was a way to take top-level metrics and break it all the way down, giving us the ability to be very scientific in addressing and achieving outcomes for our clients. It wasn't easy. Every step of the way we disrupted ourselves and fearlessly set about rebuilding things with one purpose: improving the company and the work we do.
The power of domain and digital
Being proficient in one language is good. Being proficient in two is great. At Genpact, success belongs to those who exhibit or learn to hone "bilingual" talent – the marriage of domain and digital. Our years of process and operational experience – our domain expertise – combined with a deep bench of talent around digital technologies, such as artificial intelligence and machine learning, is what sets us apart. It's what enables us to work with clients to effectively reimagine their every process, system, and even business model.
Does that mean expertise in both is mandatory? No, but we want people who understand the relationship between the two and how this combination can be the engine that drives transformation within companies and broader industries.
Real-world outcomes
We get it. New technology is cool and exciting. But we believe that there's no reason to go after it if it doesn't drive a real-world business outcome with tangible results for our clients. Talking about machine learning or robotics is meaningless unless it can be tied back to how it enables a company to grow, reimagine its operations, and transform its business.
We work with hundreds of global Fortune 500 companies. They span seven sharply defined industries, and they look to Genpact to help them manage change in a constantly disrupted world. Our digital solutions are enabling them to see around corners, to anticipate market demands and shifts, and to stay ahead of their competitors.
Transform the world with us
We want to attract the best talent in the world – men and women who are excited and motivated to work alongside 87,000 colleagues who are boundary-less in their thinking. By continuing to foster a startup culture that values curiosity, boldness, and flat-and-fast decision making, Genpact is a place where you can drive true transformation – and make a difference.
Blog