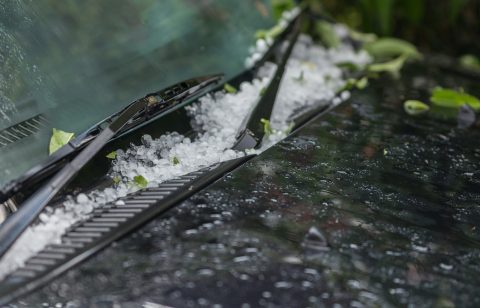 Texas has had more than its fair share of bad weather so far this year.

On top of the baseball-sized hail storm that hit in late April, winter storm Uri in February bought record-breaking low temperatures and snow to a large part of the state. The Texan infrastructure was ill-prepared for these extremes. It froze wind fields and forced the shutdown of the electrical grid, leaving four million residents without power for days.
Water pipes burst, roofs collapsed, and vehicles struggled on the icy roads. The resulting damage to homes, property, and autos has made it one of the costliest catastrophes ever to hit Texas, with insured losses estimated at $10–$20 billion.
This must have been a shock for the Texan insurers who have had to put their catastrophe claims plans into early action this year. They had to plow through hundreds of thousands of claims during a period that is normally the most benign for catastrophic losses. This volume of claims stresses carriers' staff resources, supply chains, service providers, and in many cases, the insured's patience.
So how can they deliver a good customer experience while feeling the strain internally? Insurers understand that the traditional levers of customer satisfaction are cycle time, settlement amount, and keeping the customer informed. A catastrophe event, whether a winter storm, spring storm, or hurricane, shines a light on all three.
The higher volume of claims makes it difficult for carriers to provide an agile response that is frictionless and transparent to the customer. In my opinion, there are three ways insurers can meet these conflicting demands.
Adopting insurtech solutions: omnichannel claims reporting reduces the impact on high-volume call centers. Allowing customers to self-report a claim on a mobile or web device gives the customer the flexibility to engage when and how they feel most comfortable
Business rules and advanced analytics modeling can determine the type of claim as well as the best supply chain resource to handle the claim as quickly as possible. The more advanced solutions will automatically triage the claim to that supplier for the next step of claims resolution
Self-service models using digital tools that are easy for the customer to use and take the stress off their staff and supply chain. Mobile solutions such as PLNAR and Hover allow customers to take photos to create 3D models that the insurance company can use to create appraisals, settle losses, or make more optimal triage decisions
One thing to keep in mind amid digital solutions and heightened claims volumes is the customer. For those lower-complexity losses, a digital, fast-track solution may be the best fit. For the more severe losses, human touchpoints are still really important.
The carriers that have created an advantage using digital tools to manage claims more effectively have at the same time created capacity within their teams to personally interact with those customers that need a higher level of service. For example, the customer can handle a smaller contents loss by creating an inventory of 25 or fewer items utilizing a mobile app.
This frees up claims resources as the customer becomes part of the claims solution. With the additional capacity created within the property claims unit, someone that has experienced a more severe loss now has someone who can help them create larger inventories at the site of the loss, offer more personalized service, and provide the calm they need after the storm.
Blog