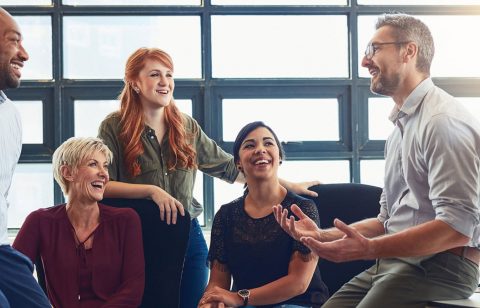 Businesses that deliver superior customer experiences are often more profitable than those that don't. Yet the needs of employees – the primary force behind exceptional customer experiences – are frequently overlooked.
According to Forrester Research, truly understanding what employees need to do their jobs requires empathy, curiosity, and listening skills. I couldn't agree more. When employees feel valued, appreciated, and empowered, the customers they serve do too. And when you support them with the right digital solutions, the results speak for themselves.
Below are four steps you can take to transform employee experiences.
1. Know your employees and start small
Leaders may think they know what their employees want, but making assumptions about their needs is a common pitfall. Instead, spend time with individuals, conduct interviews, and closely observe them in their day-to-day working environment. A blend of qualitative and quantitative research can reveal new insights and build empathy. You'll then have a clearer idea of how to transform their experiences using digital technologies.
Importantly, transformation doesn't need to happen overnight. It's fine to start small, using pilot programs to establish a scalable foundation. Focus on interaction points or processes where small improvements could make a big impact. For one client, we are transforming employee experiences in multiple phases over several years. We are starting with a foundation of understanding user needs, conducting ideation sessions, creating blueprints, and upgrading processes. Future phases will add emerging technologies – like conversational AI, virtual reality, and predictive analytics – to the mix.
2. Collaborate versus dictate
An organization's willingness to break from tradition and involve employees as collaborators is essential to successful digital transformation. Ultimately, it's about valuing the view of the employee and equipping to deliver results for the business and its customers.
Employees can be either promoters or detractors. When an organization forces transformation on its employees, rather than enlisting them as engaged participants, projects tend to fail. But, encouraging their contributions up front sets the stage for success. And a continuous feedback loop, enabled by analytical technologies, can incorporate both human and data-driven insights. This mindset should start at the top, with senior leadership encouraging and demonstrating these best practices.
3. Measure in the right way
Although a Net Promotor Score (NPS) is typically used to measure customer experience, this metric doesn't work well internally. Employee experiences need their own metrics and KPIs.
As part of our work with one of the world's largest hedge funds, we're defining specific metrics and KPIs within several pivotal employee journeys including hiring and onboarding. When looking at how to break down satisfaction into specifics – e.g., time to respond to a request or the simplicity of a process – you should think about what's realistic to expect today, tomorrow, and in the future.
Plus, using sophisticated measurement capabilities, teams can drill down into issues that may cause, or are causing, poor experiences, and act accordingly.
4. Align experiences and operations
Superior experiences – for employees, customers, or partners – must connect from the front office to the back office. This ensures a seamless experience across every touchpoint, channel, and device. The right technology combined with human insight allows organizations to connect experiences to underlying operations. In turn, they can monitor, run, measure, and continuously optimize experiences within a live, dynamic environment.
With the right digital capabilities, teams can gain real-time visibility into user experiences, underlying operations, and business impact. Sophisticated analytics can depict correlations between operations and experiences. As these connections become increasingly clear, it's much easier to make informed decisions about the future.
These four steps can pave the way to improved employee experiences that increase productivity, morale, and retention. Let me know some of the innovative things you're doing to transform experiences within your organization by tweeting me @dcowing.
Blog