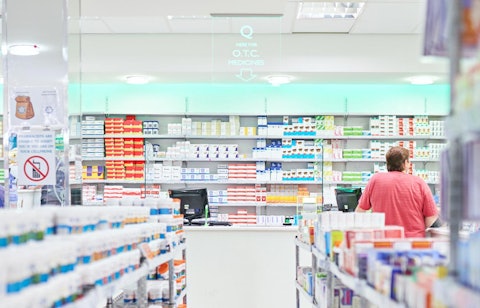 Typically, the finance department isn't the source of Gross-to-Net (G2N) revenue leakage and as a result, you can't expect the finance team alone to fix it. Financial analytics might unearth G2N issues, but they occur in all areas of the business
A case is point is within commercial contract operations, where rebate and chargeback management presents significant sources of revenue leakage. Sources of rebate and chargeback management process leakage include:
Chargeback Management Leakage

Chargeback discrepancies that lead to denial write-offs and losses

Duplicate chargebacks for unsold and re-sold products

Lack of chargeback reversal for full and/or partially returned products causing duplicate chargebacks

Customers making partial payments, claiming that a company has only partially filled an order (concealed shortages)
Rebate Management Leakage
Rebate errors due to incorrect standardized codes (e.g. Class of Trade, etc.)

Duplicate discounts caused by 340B contract pharmacy up-front pricing combined with Managed Care and/or Part D rebates

Formulary market access contractual non-compliance

TMHP Duplicate Discounts between Medicare and Managed Medicaid
Industry studies indicate that commercial and government contracting pricing errors can cost a manufacturer up to 4% of revenues and by analyzing your G2N performance and improving your G2N forecasting accuracy, you can begin to plug revenue leakage and make better business decisions.
Addressing rebate and chargeback leakage will deliver tangible financial outcomes that increase profits. An indirect result of plugging revenue leakage may also include an increase in efficiencies and productivity throughout the organization. At the heart of this effort should be a focus on establishing a constant, repeatable set of activities that will effectively manage and optimize net revenues.
Fixing the G2N process requires a multi-functional organizational mindset that puts revenue leakage minimization as one of the core objectives of your business. A G2N mindset prioritizes process improvements to strengthen controls, policies, and procedures with the aim of promoting compliance and improving commercial operations.
To uncover discrepancies, EDI data supplied from the wholesaler to the manufacturer is typically scrubbed and reconciled, manually or via a contract management system, although these services can be outsourced to an independent third party.
To fix such revenue leakage issues, it is first necessary to consider organizational bandwidth, as companies typically face too many individual challenges to address at one time. It is imperative for G2N leadership to define a suitable framework that will ensure strong guidance is given as to where the business should focus their efforts to achieve the greatest results. It is then critical to improve operational proficiency in managing such remedial activities, ensure sufficient quality of supporting data, and promote greater process compliance. Overall, a "joined up" approach to G2N will position organizations for success, regardless of the specific challenges faced, such as healthcare reform, price erosion and competition from generics.
Several factors come into play when determining the barriers to a strong cross functional G2N mindset. In some cases, ownership of specific G2N business activities is lacking, or perhaps G2N technologies and business processes are simply out of date and don't provide clarity and confidence in the revenue and operating expense results
However, avoid the assumption that technology upgrades will fix G2N challenges. The implementation of an expensive G2N management system will not necessarily deliver the potential value without G2N alignment across the organization. Instead, work with Finance and other departments to develop an end-to-end perspective, and start by building a deep understanding of the accrual and forecasting processes that attempt to predict G2N performance. The most effective improvements will be achieved with streamlined cross-functional processes, strong contract compliance controls, and up-to-date tools and systems.
And from there, small improvement steps can be taken, such as:
Designing a calculator in Excel that can help G2N forecasting

Analyzing all business requirements impacting your industry

Defining methodology requirements for management of accruals

Developing formulas to calculate percentages for accrual balance

Collecting reporting requirements for G2N forecasting
This blog is co-authored by Richard Fergusson & Kristin Christophersen, Assistant Vice Presidents, Gross-to-Net & Contract Operations, Genpact.
Blog