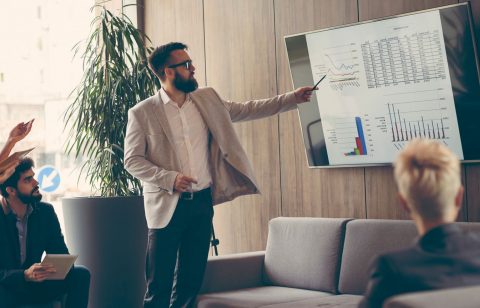 Anyone who has deployed a large-scale, transformative financial system such as Workday Financial Management will tell you about the pressure they faced to prove the business value of the investment. "How much money will it save?" "How will it make our finance and accounting teams more productive and efficient?" "How will it help us be more competitive and achieve our growth ambitions?"
To realize this value and take advantage of the real-time business insights a cloud-based solution can generate, you need to quickly and seamlessly shift away from your legacy systems. As soon as you implement your new system, these insights will help your business make accurate competitive decisions, apply resources and skills in the right areas, and demonstrate return on investment of the solution.
So what do you need to get the full benefits of your Workday Financial Management solution?
1. Focus on speed from the outset
Your leadership team will no longer wait 12 to 24 months for payoff. They need to see it now. But you should plan this payoff well ahead of any investment. It can't be an afterthought.
To deliver value faster, first determine how you can accelerate the transition from your legacy ERP to the cloud-based system. Identify which workflows you can automate, and how you can ensure you're following best practice. Consider working with partners who have experience and expertise in this area and can share best practice from other transformations.
2. Align platform design to your business needs
Powerful platforms can only prove their worth if they're designed to meet your business' needs and are based on your team's skills. Make sure the solution is fit-for-purpose and aligns with your business processes and ways of working to give you the data you need.
3. Focus on quick implementation
As soon as you design your solution, you need to have it up and running quickly. Following best practice is ideal, but accessing this knowledge can often prove difficult if you haven't conducted an implementation like it before. Working with a partner that can share technical capabilities and experience will help. It can also make sure the platform is working in the best way to deliver greater value and increase productivity without disrupting other areas of the business.
4. Look outside the business for expert skill sets
We all have skills shortages in the workplace – getting the right talent can be time-consuming and costly. Consider alternative ways to access the skills needed to maximize your Workday solution. But first identify the gaps you have and ways to fill them.
5. Focus your resources on high-value tasks
Freeing up your team to focus on drawing insights from data rather than labor-intensive transactional tasks such as manual journal entries and invoice processing will increase the value that finance delivers. But how can you make this happen? When applied strategically to meet enterprise goals, advanced technologies such as artificial intelligence and robotic process automation can make a dramatic impact.
Maximizing the benefit of your Workday investment does not need to be complicated. Embedding these five key factors and working with the right partners can make the whole process much more rewarding.

Blog