Senior executives share their views on finance transformation in our study
Companies have new expectations from their finance functions. And right now, they need faster forecasts and insights to make more confident decisions in uncertain times.
The finance teams that have embedded digital technologies and embraced new roles are best placed to support their businesses. Especially when CFOs have taken on the critical role of enterprise data guardian.
We surveyed 500 senior finance executives to understand how they are transforming their functions to meet changing expectations.
Building new capabilities
Read our report to see how leading organizations are nurturing connected ecosystems, predictive insight, and an adaptive workforce with AI embedded throughout. This is how CFOs are building instinctive finance functions that stay ahead of risks, identify opportunities, and deliver sleek user and customer experiences.
See how F&A can become a transformation engine and help your business thrive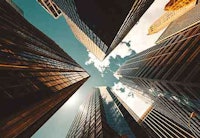 How finance operations unlock cash
Six ways to improve working capital for today and the long term

Report