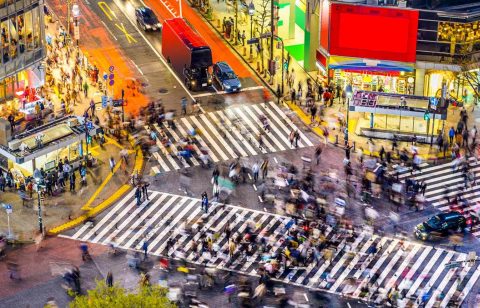 "The only sustainable advantage you can have over others is agility, that's it. Because nothing else is sustainable, everything else you create, somebody else will replicate." — Jeff Bezos, founder of Amazon
Winning in business is increasingly about speed. How quickly an enterprise can deliver a great customer experience (CX) at scale separates the winners from the losers. You can find DigitalOps, also known as digital operations, has CX as its guiding principle. Developing effective DigitalOps management is how companies will deliver on their brand promise and differentiate themselves in the market.

What are digital operations?
Let's begin a digital operations definition from leading industry analysts. Gartner defines digital operations as: "the 'process' center of your digital transformation, providing the orchestration of systems and other resources. DigtalOps incorporates mechanisms for sensing and responding, while potentially supporting dynamic learning and optimization."
At a high level, Gartner views DigitalOps as the beginning of a business discipline for increasing organizational agility. It encompasses a holistic set of methods and enabling technologies associated with how the firm delivers real-time value.
DigitalOps management gives businesses the agility to survive in an ever-changing world. CX has replaced cost reduction as the primary driver for process improvement, but it's digital business transformation that's the top priority – and for good reason. McKinsey research shows that "Organizations that report successful digital transformations are more likely to embed advanced digital technologies in their operations. And are 1.8x more likely to modify standard operating procedures to do so."
CX as the new corporate battleground
To thrive in the experience economy, DigitalOps is essential. It's people, process, and technology intelligently orchestrated to deliver outstanding CX at scale. Digital operations can provide a sustainable basis for continuous optimization and transformation.
For example, let's look at Netflix. Originally a mail-order DVD provider, CEO Reed Hastings has digitally transformed his business to build a streaming service with over 158M subscribers. With the vision of becoming the best global entertainment distribution service, Netflix has DigitalOps as a core competency.
Companies striving to win in today's marketplace recognize that they must reimagine entire customer journeys. These are the end-to-end processes that customers interact with to get the product or service they need, when and how they need it. And in order to scale, digital business operations must become real-time operations.
Therefore, agility is key. Harvard Business Review describes how agile processes almost always result in higher team productivity and morale, faster time to market, better quality, and lower risk than traditional approaches. And according to analyst firm HfS Research,"Creating an engaging customer experience is more readily achieved by embedding increasingly sophisticated digital and cognitive technologies into the very fiber of an organization's processes, from its front office right through to its back office."
Successful companies are exceptionally agile, leveraging the power of real-time data to predict customers' needs faster than competitors can. Digital operations enables them to not only spot predictions but, more importantly, to act on them.
Developing DigitalOps management
To develop a digital operations roadmap, you must make a mindset shift to view your operational investments not as stand-alone projects, but as an integrated set of synergies. Below are some guidelines to help you on your journey:

Get support from your executive team. Sell the benefits of using process-centric models and technologies to drive digital transformation to your executive team. With so many examples of how DigitalOps and a focus on CX are fueling leading businesses, it shouldn't take too much convincing.
Develop your long-term plan. Prioritize quick wins but also look beyond potential short-term ROI. Leverage new process discovery and mining tools to gain deeper insight into where to make additional investments, and remember to maintain your employee and end customer experience as your guiding principle.
Use the right tools for the right job. Robotic process automation (RPA) has its place, but an intelligent business process management suite (iBPMS) is better suited for more complex processes. Advanced analytics and artificial intelligence tools are also increasingly required for the necessary prescriptive intelligence and ability to learn.
Try something new. When you have a solid DigitalOps foundation in place, embrace the opportunity to experiment with how to shorten and evolve business product offerings by reconsidering your approach to business processes. It's this agility that will keep you ahead of your competition.
Leverage an industry expert. To develop your digital operations, you need a trusted advisor with a combination of deep industry knowledge, process domain expertise, and experience with innovative digital solutions. Industry analysts can help you develop a shortlist of potential partners.
Adapt and thrive
Another benefit of digital operations is its flexibility — in times of disruption, DigitalOps helps enterprises adapt and thrive. For example, if you're a manufacturer under pressure from a black swan event, DigitalOps can help you understand how to optimize your supply chain in a timely manner. DigitalOps can also help you better predict market demand and adjust production schedules.
Ultimately, building your digital operations strategy requires a commitment to ongoing transformation. Don't be fooled by technology hype or seduced by something shiny and new. On the contrary, you need sustained focus and prudent investments to make your digital business operations more agile. Your company will then be ready to take on anything that the future throws your way.
Blog