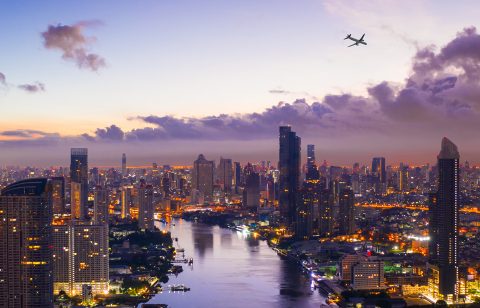 Insurance technology leaders can use their unique vantage point across the business to orchestrate lasting change. With an in-depth knowledge of business challenges, CIOs can meet employee and customer needs by joining up workflows, data flows, and internal processes for end-to-end seamless experience journeys. Business knowledge, strong relationships, and strategic partnerships are vital to achieving this.

Genpact's Pilots, co-pilots, and engineers: Digital transformation insights from CIOs for CIOs research explores CIOs' influence on business transformation. It identifies three core groups of tech leaders: the pilots who drive transformation; the co-pilots partnering with business leaders; and the engineers who simply keep things running. Of the 75 insurers surveyed, 25% identified as pilots, 61% as co-pilots, and 13% as engineers.
For insurance CIOs, leading transformation initiatives is critical in an industry that has traditionally lagged in digital deployment but had to make significant strides during COVID-19. But how has their role changed as a result of this disruption and how can they use lessons learned to make the leap to becoming a pilot?
Here we outline how CIOs can marry data, technology, people, and processes to become strategic business partners who build new capabilities, create new revenue streams, and shape the future of work.
Start with the legacy upgrade
COVID-19 changed the career trajectory of CIOs in a matter of weeks. Thrust into the spotlight, they now enjoy direct conversations with CEOs on how they can maintain productivity, drive revenue, and elevate the employee and customer experience. Digital roadmaps they had planned over five-plus years now needed delivering in one to two years or less.
But 41% of insurance CIOs reported that the limitation of legacy systems was the main barrier to technology success. To overcome this, their top two investment priorities are introducing, replacing, or wrapping applications with a SaaS application stack and re-platforming applications to function in the cloud.
Both reflect the ongoing challenge of untangling most insurers' technology debt and is a huge opportunity for insurance CIOs to add business value. As the traditional IT core shrinks, CIOs must architect a flexible, agile, high-velocity technology backbone using cloud, data, and AI as its three fundamental building blocks. But success lies in stitching together these technologies to solve end-to-end business challenges.
Elevate to the cloud
Insurers are at different stages of the shift to the cloud, yet expected benefits and challenges are common to all. Expected ROI has shifted away from purely financial goals; the focus is now on realizing benefits far more critical than cost savings. These include:
Agility: Cloud enables insurers to deliver new capabilities and transform the employee and customer experience. Embracing the opportunity to modernize core platforms and applications for the cloud – rather than simply lifting and shifting – will enable this agility
Scalability: By using the cloud to break free from the constraints of on-premises legacy infrastructure, insurers are gaining an infinitely extensible environment and scalability on demand
Stability: Cloud strategies demonstrated immediate business value in terms of stability during the COVID-19 pandemic. Organizations could quickly scale their remote capabilities to maintain business continuity while employees worked from the safety of their homes
Whether it's migrating data centers to the cloud, deploying digital commerce technologies, or optimizing and modernizing existing cloud footprints, cloud initiatives should look to business value, priorities, and desired outcomes to guide them.
Though an opportunistic approach is common early in the journey, a holistic strategy with a clear roadmap for change is essential to gaining buy-in from stakeholders, keeping momentum, and delivering value in an iterative and agile way.
IT and business teams must closely align and closely track KPIs to demonstrate effectiveness. Regularly providing these KPIs to stakeholders via intuitive tools such as scorecards or dashboards is a great way to keep leadership engaged and get ongoing, top-down support for cloud initiatives.
Double down on data investments
As the insights gleaned from data and analytics become the largest drivers of transformative value for organizations, data is now a core competency as opposed to a supporting function. And as an industry that's built on data, it's always hungry for more. But for many insurers, their existing technology and data quality limits the nimble, insight-based decision-making that's required for competitive advantage.
The good news is that investments in data and systems of engagement can become prioritized now that the traditional IT core is shrinking. The compute capability, ease of upkeep, and cost savings delivered by the cloud are unleashing the power of insurers' large sets of data with the ability to link them together, creating unlimited data stores, and run time series analysis and statistical analysis in a fraction of the time.
But as the technology challenges diminish, the pressure is on to deliver richer insights. For CIOs, the secret sauce is business knowledge and collaboration – understanding the data challenges in each domain, how they pull data from a technology standpoint, and the analysis required.
Getting the business to agree on a data strategy is key. CIOs must educate the business to become data experts by democratizing data and giving more tools to more people.
Build bridges
Collaboration must exist across the board for effective transformation – and have support from the very top. But in our research, 44% of insurance CIOs said there is still a divide between the business and IT that stifles insurers' digital transformation goals.
To combat this, CIOs need to look for quick wins that make people's jobs easier and alleviate their fear of change. For example, as artificial intelligence and machine learning start to shape the future of the industry, they can build and deploy models for simple tasks, using application programming interfaces (APIs) to integrate them into business processes and get people comfortable working alongside them.
A more decentralized approach is also required. Successful CIOs are embedding team members into the business to gain credibility and business knowledge. By understanding the employee experience, CIOs can design the technology experience for simpler, more effective ways of working.
The move to hybrid working models has made this need more acute, placing much more emphasis on how people experience technology and ultimately derive value from it. CIOs can guide the design of the future of work – how work flows to people, the tools they need, and how they can stay connected with colleagues.
Put people first to become a pilot
As the legacy technology core of the business shrinks, CIOs need to major in business and minor in tech. They can use their vantage point to understand where the business intersects and technology can create the most value, and then build strategic partnerships with technology providers who can show the art of the possible and master change management to boost adoption.
But they also need the trust of the business to create champions and stakeholders that will support them. How do they build this? By educating the business on data and technology and developing talent that understands the IT architecture and how to apply it in the business. This is the sweet spot for transformation.
Point of view