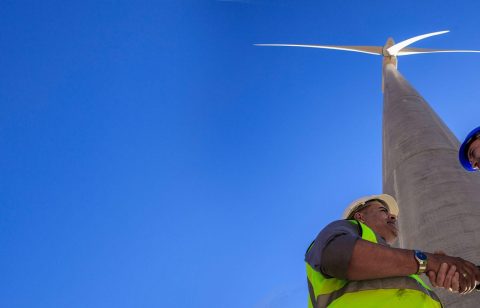 Expectations of the role of business in society have shifted more in the past 18 months than in the past couple of decades. To thrive today and in the future, enterprises must give more than they take from their ecosystems – they must be net positive.
But what does an authentic net positive enterprise look like? And how do you walk the talk on maximizing your organization's environmental, social, and governance (ESG) impact?
Our enterprise risk and compliance leader Subhashis Nath discussed this and more in a deeply insightful fireside discussion with thought leader Jeff Seabright, co-founder at Imagine and former chief sustainability officer at Unilever, and Katie Stein, chief strategy officer and global business leader, enterprise services at Genpact.
Jeff started by explaining the concept of net positive impact in simple terms: "Organizations must take ownership of the impact they have on their ecosystems. You break it, you own it," he said. "Businesses must strive to create positive returns for all stakeholders, and they must drive shareholder value as a result of embracing purpose, not as a goal. Aim for purpose and the money will follow."
Katie agreed. "COVID-19 brought home the fragility of our ecosystems, making all of us, especially the younger generation, more socially conscious. And our clients are recognizing this as a tipping point. They now see ESG as more than a box to tick – it's a vital element of their competitive strategy."
Jeff emphasized that businesses still have a long way to go in winning trust in sustainability reporting. "The latest GRI and GlobeScan survey shows that trust in sustainability reporting across the 37 markets they cover is 51%, which is a massive improvement from the 30% it was when they started off in 2003. That's the good news. But it's also the bad news because it's still only 51%. The trust deficit makes it clear that we need to demonstrate the highest integrity and develop common standards for the markets to base their investment decisions on."
Listen to the fireside chat to learn:
Five attributes of a successful journey to net positive

Why a focus on sustainability is a competitive advantage in a post-COVID-19 world

How to make sustainability real and drive value creation

Why insights without action is meaningless and why it's critical to bring together domain, operational excellence, and technology to reach your goals

How Genpact is helping the world become a better place by taking small steps that are multiplied by its 100,000-strong global workforce and clientele
Ready to get started on your ESG journey? We can help. Visit our enterprise risk and compliance services page to learn how.
Beyond CSR: Embedding ESG in your organization's DNA
Webinar