Not fearful for their jobs but workers want the opportunity to reskill
Headlines herald the arrival of the AI apocalypse. But the findings from our study of more than 5,000 people surveyed in the US, UK, and Australia, tell a different story: among workers (2,795), only 10% strongly agree that AI threatens their jobs.
This report, the second in a three-part research series by Genpact, debunks myths about how workers see the impact of AI on their roles, what retraining they need, and how human-machine collaboration can work.
The full series shares view the C-suite, workforce, and consumers on artificial intelligence.
More on artificial intelligence
The consumer's view
People see the benefits of AI but still prefer the human touch, while companies must heed their data protection and privacy fears.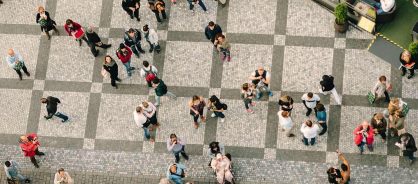 Report