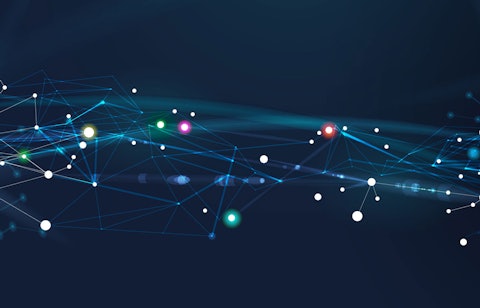 The COVID-19 pandemic has turbocharged adoption of artificial intelligence (AI) as an enabler for business growth and resilience.
Unfortunately, Genpact's AI 360 research revealed that more than half of the executives it surveyed noted it takes two years or longer to achieve ROI – and just 28% say their organizations are implementing AI extensively enough to fundamentally reimagine their businesses.
In this blog, I'll outline the challenges organizations face on their AI journeys, explain how accelerators can help, and share some recommendations on how to lay foundations for success.
Breaking down barriers
With so many organizations investing in AI, you would expect to hear plenty of success stories. However, research from McKinsey shows a number of barriers are delaying or derailing AI deployments. These include a lack of talent, strategy, available data, and senior leadership commitment, and functional silos hindering end-to-end AI solutions.
Despite this, businesses aren't giving up. The potential benefits of AI are so compelling that enterprises – as well as vendor and service provider communities – are innovating to break down these barriers.
For example, collaboration is essential. Any single enterprise will struggle to collate required data and combine it with industry and business process domain knowledge to effectively train an AI system to improve day-to-day operations.
But what if you could leverage pretrained AI algorithms rather than having to start from scratch? Today, what once seemed like fantasy is now a reality.
Enter accelerators
Accelerators are special-purpose microservices that allow enterprises to blend industry knowledge, labeled data, and AI engines relevant to your business processes. You can think of them as composable services by which developers snap together small programs in a building block-like manner.

The most effective accelerators are pretrained with real-world data. As a result, you can realize the value of your AI investment sooner – and that speed is key. Winning businesses will be those that leverage AI to quickly deliver compelling experiences that drive value – those that can't keep up risk losing their market share.
Forrester has already noted the benefits: "Accessing and preparing training data is one of the hurdles for AI adoption. Pretrained vertical AI solutions obviate the need for training because a vendor has already trained the model for a specific use case." Forrester goes on to encourage enterprises to invest in AI accelerators due to high potential business value, low cost to implement, and the fact that "the benefits in process optimization and consistency are almost immediate."
Accelerators in action
A global consumer packaged goods company was negatively impacted by revenue leakages of up to 5% due to unfairly claimed invoice deductions, discounts, and debt write-offs. This company leveraged Genpact's industry expertise and Cora Accelerators to create an automated, intelligent revenue recovery system that avoided millions in revenue leakage in the first six months of rollout.

A large insurance underwriter wanted to improve their business processes and increase revenue. They partnered with Genpact, leveraging our process knowledge and Cora Accelerators to transform at speed. In less than two months, we increased underwriter productivity by 40% by prioritizing the applications connected to profitability to deliver top-line growth.
A foundation for success
To realize maximum business value from accelerators, organizations must lay some groundwork:
Tie investments to specific business objectives: a systematic redesign of business workflows is necessary to ensure that your employees and the accelerators augment each other's strengths and compensate for weaknesses
Identify high-impact, high-volume, value-added processes: accelerators deliver huge benefits to business operations, particularly because accelerators can learn from what the data tells them and decide what to do next
Consider talent acquisition and development: recruit the necessary technical expertise, leverage business-process domain experts, and ensure you offer continual employee upskilling
Take control of your data: identify, access, and collate all the appropriate data needed for AI across your organization, leverage external data where necessary, and make sure you have a robust data governance plan in place
Leverage trusted partners: service providers with deep
industry, data, and digital knowledge can help shorten your time to value. The best partners take ownership of your business outcomes
If you've laid this foundation and your business can see the potential of AI, there's no time to waste. Accelerators enable your company to leverage human expertise and innovative AI technology to quickly create business value at scale. This tandem of speed and scale is a winning combination in the new normal.
Blog