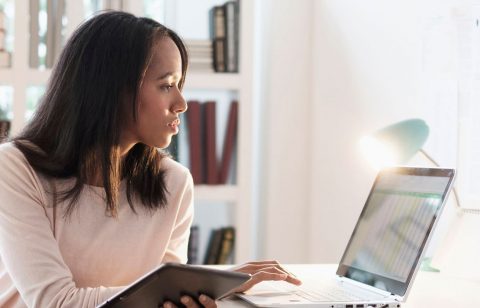 Cloud is no longer a nice-to-have – it's the new normal. Leaders face mounting pressure to reinvent business operations using cloud, especially within organizations that aren't cloud-native.
The most successful transformations consider cloud as an enabler for innovation. In short, cloud is not the end goal – it's a means to get there.
In recent months, I've been talking to many CIOs who are seizing the cloud opportunity. They're all facing challenges and learning lessons along the way – let me share a few of these with you:
Think cloud smart, not cloud first
Cloud is not a destination. It's a journey that should begin with a focus on business needs. Forward-thinking enterprise leaders ask, "What is it we want to achieve from an experience and business outcomes perspective?" and then plan the cloud journey to that desired future state.
This business-led approach helps to inform decisions on how to use cloud and other digital technologies to develop innovative, future-proof operations and processes. There is now clearly a need to think cloud-smart, rather than cloud-first. This approach connects cloud to business impact, drives tangible transformation, and delivers greater returns.
Look beyond 'lift and shift'
A move to the cloud represents an opportunity to reimagine processes and integrate disparate data platforms. But realizing the full benefits of cloud requires more than a lift and shift from on-premise.
Data ownership, data stewardship, and governance – among many other factors – must be carefully managed in the cloud. Cloud modernization allows CIOs to not only automate what the enterprise used to do, but also plan for a future enabled by artificial intelligence (AI) and machine learning to create a better experience for end users.
Invest in people and partners
People must be at the heart of any successful transformation. The CIOs I talk to all care about changing their culture to adapt to the cloud and move from incubation to scale. This means investing more in their own employees by training and upskilling them to thrive in a cloud environment. CIOs can refine their hiring strategy or turn to strategic partners with cloud expertise to fill any internal talent gaps. Hiring for the cloud is very different from hiring for traditional engineering roles.
Understand and mitigate your risks
Identifying and reducing risk is a top priority for CIOs. When it comes to cloud, there are risks, but the rewards are greater if you carefully monitor and mitigate them.
Cloud is both a delivery and consumption model. Though it's easy to spin up solutions, it's just as easy to experience cloud sprawl in which the costs of data storage, computing, and networking spiral. It's therefore important to regularly monitor consumption to control the costs of cloud. One could say the same for security. Keep in mind the data exposure risks that come with cloud and make sure you have the proper governance in place.
Though your cloud service provider may suggest that they offer full elasticity and the highest security measures, it's important to bring in a strategic partner with the expertise to review and verify what's been deployed. It's also a good idea to develop cloud-agnostic solutions in case you need to move to a different service provider in the future.
Prioritize data and analytics
Data is now at the core of every CIO's cloud agenda, and migrating data and analytics to the cloud is a key component of this transformation. Forward-thinking CIOs are liberating the data inside their organization, capturing value from external data, and developing new use cases with the help of AI.
Ultimately, the biggest and most beneficial impact of any cloud transformation is visible when it supports the reinvention and development of new business models. But this can only be achieved through a cloud-smart strategy that connects people, processes, technology, and data.
Blog