Overview
Cora Orchestration is an intelligent business process management suite (iBPMS) designed to help you automate and control business workflows. With Cora Orchestration, you can coordinate digital and human activities for a unified user experience.
A better customer experience
Getting customer service right the first time is critical. But many companies struggle with outdated and manual processes. Meanwhile, your customers are left waiting or – in the worst cases – taking their money elsewhere. Cora Orchestration can help. It can improve the end-to-end customer journey by offering data and information instantly to customer service agents, freeing them up to focus on delivering exceptional customer experiences every time.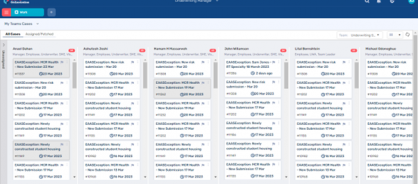 Intelligent business process management
Are you still relying on spreadsheets, emails, and other disparate data to make decisions? Trust Cora Orchestration to centralize information in its portal. Plus, with an audit trail and a process timeline, you can track activity and access a single source of truth. One business achieved all of that in just one week of deployment, saving the company 500 hours per month.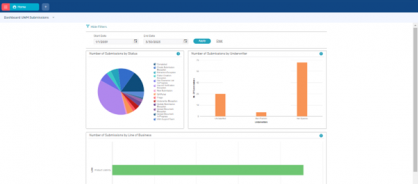 Featured solutions
Do your business processes lack visibility, manage data inefficiently, or contribute to poor customer experiences? We can help. Gartner recognizes Cora Orchestration as an iBPMS – the only pure Microsoft technology-based BPMS in this category.
60 %
productivity improvement
60 %
faster time to market
Testimonial
"We handle 12,000 customers per day and save two minutes for each transaction. Considering we serve approximately 100,000 customers in all shops every month, this generates significant savings."
Head of Retail Development and Optimization, Leading European telecom service provider
What is a digital workflow?
Discover how organizations use different workflows to coordinate employee activities and synchronize data.