Use your skills to make your business work better
At Genpact, we enhance the services we offer by drawing on an extensive network of experts and consultants from across industries and the globe.
By collaborating with these experts, we can bring the right people to the right job at the right time and deliver impactful results to the companies shaping the future.
Interested?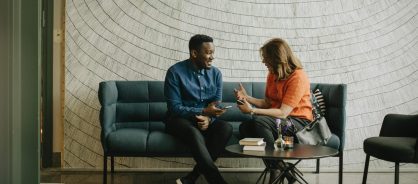 Be our partner in innovation
Gone are the days of the traditional 9-to-5. We're in a new era of work – project-based, independent, innovative, and rich with opportunities.
We are calling all rule breakers and risk takers who see the world differently and are bold enough to reinvent it. Come, transform with us.
We're on a mission to unleash the power of data and technology and to rethink businesses end to end. We're searching for skills from around the globe from all industries and areas of expertise to help Genpact and its clients exceed our shared objectives.
What can you do as a freelance consultant at Genpact?
Say hello to flexible work and greater independence
We're in relentless pursuit of a world that works better for people. And that includes offering flexibility to those who want it. You can choose the approach that suits you, from a full-time job to an independent gig or project-based work. Work when you want and take a break when you like.

As a freelance consultant working with Genpact, you will:
Be part of a dynamic, flexible workforce
Collaborate with global teams
Work on only the projects that excite you
Employ the right skill at the right time
Interested? Join us and embrace the freedom to experiment and explore.