Customer, investor, and employee expectations for businesses have changed radically over the past few years. They must now prove beyond any doubt and in detail that they are environmentally, socially, and ethically sustainable. With a multitude of voluntary reporting standards, the world is converging to a global baseline of regulatory and reporting requirements on sustainability. Investors are increasingly investing their capital in sustainable companies with strong ESG credentials.
To retain the trust of stakeholders, avoid regulators' scrutiny, and mitigate risk by making intelligent decisions, companies must improve their ESG reporting. Their goal is to produce a clear, consistent, comparable, and verifiable ESG report to satisfy stakeholders and help management make strategic decisions.
Challenge
Creating clear, comparable, and authentic ESG reports
There are significant roadblocks to achieving this goal. On the reporting side, companies are contending with several challenges, including:
A lack of uniform standards has led to reporting that is hard to compare, inconsistent, and costly

ESG data that's often disparate, unstructured, and collected manually without adequate digitalization

Nonexistent or inadequate underlying processes to define roles and responsibilities

Unquantified ESG metrics that make it impossible to link strategic KPIs to ESG goals

Limited internal and external benchmarking leave companies unable to set good objectives or measure performance against that of peers
And on the data side, organizations are struggling with:
A lack of standardized ESG data definitions

The absence of a single view of all ESG metrics across the enterprise

Multiple and disaggregated data sources leading to data integrity challenges

A lack of analytics-enabled reporting for generating faster and better insights

Low maturity of data and underlying processes, making it difficult to obtain assurance

Lack of investment in developing governance and internal control systems for review and validation of data
Solution
Lay a strong ESG data management foundation
Any solution to sustainability reporting challenges must consider the data challenges. This means that organizations must take a holistic approach when looking to make their reporting more compliant, reliable, transparent, and useful. But what would that actually look like?
Genpact's solution for generating reliable and auditable ESG reports involves:
Building a foundation to drive reliability, good governance, and data stewardship by:

Defining ESG goals, objectives, and material items

Adopting or designing an ESG reporting framework for investor-grade data management and reporting

Installing a robust operating layer to drive speed, accuracy, productivity, and agility by:

Designing and implementing upstream and downstream policies and procedures for data generation, collection, monitoring, and reporting

Adding a governance and reporting layer to ensure reliability, drive outcomes, and promote innovation
Genpact takes a modular approach to ESG data management and reporting, ensuring material risk coverage with reliable disclosures on strategy, measurement principles, and targets with forward-looking information.
Four steps to high-quality ESG reporting
Our approach is holistic, meaning that whatever your state of maturity, you will reach the highest-quality level of ESG reporting.
Step 1: Assess ESG reporting maturity and define your transformation path
We start by finding facts and understanding the organization better. First, we identify priority ESG areas and the current state of the company's reporting readiness. Then, we look at what data is available and whether it is ready for use. Finally, we develop a transformation roadmap for ESG reporting. By the end of this step, you will know where you stand and where you want to go.
Step 2: Design and govern
During this phase, Genpact collaborates with you to design core ESG metrics, KPIs, and reporting systems and enables accurate ESG reporting through the development of policies, processes, and governance systems. To that end, we conduct a materiality assessment and then determine the KPIs. Next, we operationalize the ESG agenda – looking at operational and functional areas to identify the impact of ESG objectives, risks, and controls. Then we design a governance system to monitor reporting and enable continuous improvement to achieve sustainability goals.
Step 3: Reimagine your ESG data management ecosystem and transform reporting
In this phase, we source and map your data and build an architecture that transfers data efficiently to reporting engines. Then we consolidate, measure, and analyze data for the last step in this phase – visualization.
Step 4: Produce investor-grade, auditable ESG reports
The final phase is to get you ready to report. First, we determine your reporting requirements. Then, we validate controls, perform reviews, and identify and close gaps. Lastly, we perform final reporting and consolidation procedures, develop visualizations, and prepare a draft. When that meets approval, we implement it, and you are ready to go.
Impact
Keeping you fully ESG compliant with deep insights and investor- grade reporting
Genpact's end-to-end ESG reporting approach with its modular data solutions gives organizations:
Investor grade data management and reporting that is accurate, timely, consistent, complete, and auditable

The right KPIs to monitor and report material items effectively

Clean, reliable data with powerful visualizations for deep, actionable insights

A single view of transparent, accurate, and complete information across the organization's ESG ecosystem

Fully compliant reporting that is comparable with those of industry peers and addresses the requirements of a wide group of stakeholders
Case study
A data, insights, and consulting company establishes robust ESG data management and reporting processes
Challenge: The company was establishing its ESG reporting process while attempting to negotiate several reporting frameworks and changing compliance requirements throughout the UK and the European Union (EU). The client wanted to streamline its data and reporting requirements for non-financial reporting and develop a sustainability reporting roadmap in accordance with its listing ambitions.
Solution: Genpact conducted a diagnostic assessment of the state of its ESG data management and reporting readiness with a view of what was required to achieve the end-state. The analysis span across five key dimensions such as governance, strategy, organizational structure, program implementation, data and digitalization, and reporting considerations. It examined the company's ESG reporting readiness to fulfill forthcoming compliance needs, and the firm's sustainability objectives.
Impact: The diagnostic assessment helped the company declutter its ESG reporting processes and provided them with a roadmap to publish top-notch sustainability reports and meet upcoming regulatory requirements.
Why Genpact?
ESG reporting can seem daunting. Few companies have what it takes to deliver the detailed, transparent communication that stakeholders desire. Even fewer have the depth of data or analytical capabilities to manage their own ESG risks. But Genpact's solution, underpinned by our expertise in digital technologies, process design, and regulations – and our partner ecosystem capabilities, which include sustainability experts and technology firms – can help companies conserve the natural world, ensure their impact on society is positive, and uphold the highest level of business ethics and governance — all while becoming more efficient, innovative, and growth-oriented.
Sustainability services
Explore how to create environmental, social, and governance impact with our sustainability services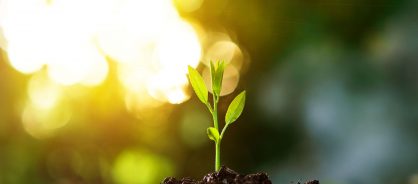 Solution overview