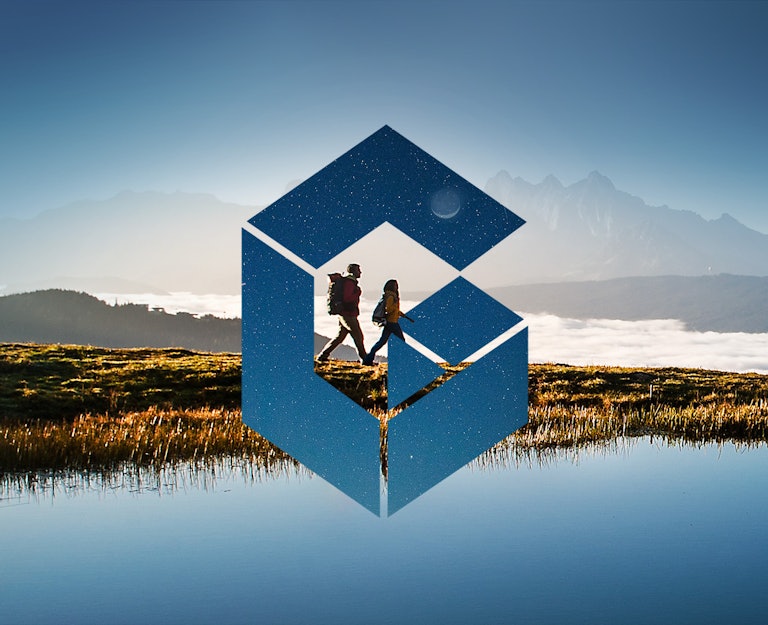 How to secure a world worth inheriting with digital transformation
Reduce. Remove. Reinvent.
Climate Vault stands out as a business with a bold and inspiring vision. It aims to successfully eliminate 10 million metric tons of carbon emissions from the atmosphere by the end of 2025. That's the equivalent of taking more than two million cars off the road for an entire year.
As the world's leading integrated market-based solution, Climate Vault enables organizations to not only reduce carbon but also remove it from the atmosphere – all in the fastest, easiest, and most credible way. That's why Fast Company named it a World Changing Ideas finalist.
It is an exciting proposition – a high-growth, high-speed start-up with a vision that resonates with businesses and consumers worldwide: the ability to mitigate your environmental impact instantly. However, due to manual internal processes, Climate Vault was not achieving this ambition as quickly as it could.
That's when Genpact came on board. By implementing data automation and advanced digital technologies, Genpact helped Climate Vault to expand its offering, boost visibility, and bring its solution to more people.
This is the story of how we worked together with a shared purpose and how the results are set to have a transformative impact on climate change.
"Genpact put us on a trajectory to get us much closer to our
10-million-ton goal by 2025, by giving us access to a larger market than we previously had."
Chris Neufeld
Head of Development, Climate Vault
Challenge
Doing the data work
Climate change is fundamentally the greatest challenge of our time. At its core, it's a data issue. Turning granular emissions data from manufacturing, shipping, operations, and other practices into insights, action, and outcomes will create the profound impact our planet needs. Climate Vault understood this well. It knew businesses and consumers alike were crying out for better ways to reduce their environmental impact. Yet it just didn't have a large enough team or the necessary technology to provide its solutions as quickly and effortlessly as it knew was possible.
The main challenges were a lack of visibility of data and an inability to access real-time information. The Climate Vault team had to offer quotes, take orders, and update its emission allowance inventory in Excel spreadsheets. This process was time-consuming and open to errors, which created pricing risk because the cost of emission allowances fluctuates. It also took focus away from higher-value tasks such as venting projects or speaking to new customers. And, without a succinct digital paper trail, auditing and reporting were labor-intensive.
In addition, clients were keen to bring Climate Vault's solution into their systems and offer it to their own employees and customers. This was another key goal for Climate Vault: providing the ability to calculate and reduce the environmental impact of purchases at the checkout stage when shopping online. It's a simple nudge to change consumer behavior and protect the planet. But this needed to be done in a way that wouldn't slow down the transaction.
The upshot of these issues? Limited operational capacity, user experiences left lacking, and an inability for Climate Vault to expand its client base.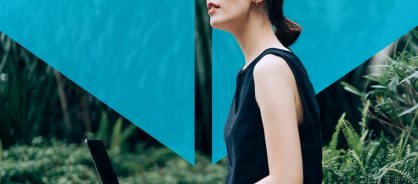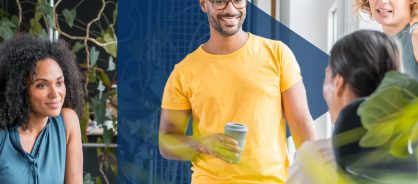 Solution
Digitizing to make the difference
Together, we set about turning manual tasks to digital. The initial stage of our work involved discussions with the CTO and product owners, and it culminated in a collaborative strategy and design-thinking workshop in Boston. At every step, Genpact ensured Climate Vault teams had clear and in-depth knowledge of all aspects of the project, from code to designs. That way, they could take ownership of the technology moving forward.
Automating pricing and inventory management
By strengthening the company's data foundations and automating data processing and consumption, we enabled Climate Vault to better manage emission allowances. To calculate the right prices, we improved how the company receives and manages data. This includes information on the production of goods and services, SKUs, shipping details, daily pricing, and available allowances in Climate Vault's inventory.
This work eliminates price risk and allows Climate Vault to provide real-time carbon pricing to clients.

Integrating seamlessly with client systems
Building off our data management work, we created APIs that allow Climate Vault's systems to communicate with each other and with clients' systems. By making integration and purchases easier for companies, they can embed Climate Vault's solutions into their ecommerce platforms, allowing consumers to eliminate carbon from their purchases.
Creating frictionless workflows
For Climate Vault employees, we improved the user interface for the system that captures information and turned it into a self-service tool with digital screens for seamless functionality. This freed up time for people and – thanks to automated data processing – removed the risk of manual human error.
"There are three main things our work focused on: enabling transactions at internet scale.
Delivering inventory management for a very fast-moving, dynamically priced commodity.
And providing a customer experience that can nudge widespread behavior change."
Sanjay Srivastava, Chief Digital Strategist, Genpact
Transformation
Accessing a faster route forward
This partnership has given Climate Vault the confidence to expand its abilities and become a more data-driven organization. Where once it was constrained by manual processes and a lack of visibility, it now has instant access to the information it needs, and core tasks have been automated. Digital technology has removed roadblocks and boosted Climate Vault in a number of areas:
Scale
Not only has enhanced integration and automation increased the number of transactions and clients Climate Vault can handle, but the ability to place smaller transactions and aggregate large amounts of data quickly is opening up new markets.
For end consumers, reducing the environmental impact of an online purchase can now be quoted in exacting detail, based on data relating to product specifications, shipping methods and volumes, locations, and other factors. All at speed, all with minimal effort.
Real-world potential for change

Climate Vault's solution can now be used to:
Enable employers to connect carbon reduction and removal to employees' benefits so each member of staff can reduce their personal carbon footprint
Allow SaaS providers (such as billing software, accounting software) to integrate carbon reduction options into their products
Help loyalty programs and members (such as frequent fliers) to easily donate and apply unused points to carbon reductions and removal
Connect a carbon emission calculator and purchase option into mobile apps – for instance, allowing consumers to reduce the impact of their journeys on ride-hailing apps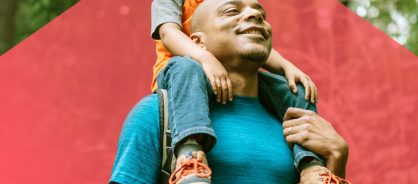 Trust
Automating auditing systems makes it faster and easier to prove that transactions are completed in a fair and transparent manner. And with greater visibility of data, Climate Vault clients and consumers have absolute confidence that their actions are accurately calculated and translate to real-world impact.
Efficiency
The processes for onboarding clients, purchasing allowances, and auditing transactions are now seamless and much faster, saving valuable time and effort for the Climate Vault team and enhancing the user experience. And now that the right people can focus on the right things – instead of being stuck with manual tasks – teams feel rejuvenated.
"The human side of the Genpact transformation relieved us of
internal human fatigue and offered a boost to our own energy."
Jessica Xu, Head of Product and Engineering, Climate Vault
Transferring knowledge. Upskilling people.
Genpact's impact went beyond automating Climate Vault's systems. It gave Climate Vault employees the skills and insights they needed to completely own the technology. As Amit Malla, Genpact's head of software architecture, explains, "For everything we created or delivered, the Climate Vault team reviewed that piece of work and took ownership of it. And this wasn't just a last-day handover. This was for every sprint during the entire project."
Because Climate Vault teams understand and own the code, they can solve problems themselves, easily, without looking outside the organization.
"Genpact took things a step further to make sure that not only was the product going to be successful,
but the organization around the product was going to be successful as well."
Jason Grant, President and COO, Climate Vault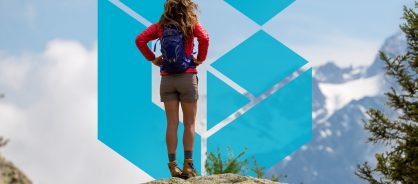 Impact
Transforming timelines
With Genpact's help, Climate Vault has accelerated change and reached major milestones much faster than expected. It is now in the position to hit targets that would otherwise have been five years away. This has also enabled staff to turn their focus onto other growth areas and speed those projects up too.
Long-term vision
Towards a carbon-neutral world
Climate Vault's goals have always been laudable. Together, we have accelerated the journey toward success and energized the people involved. Now, Climate Vault is ideally placed for the future. It is in the rare position of being perfectly aligned with the motivations of both its clients and their customers. There is rapidly growing demand from investors, employees, and consumers for organizations to take swift carbon action. Climate Vault can help them do just that.
What once seemed an ambitious vision is now a concrete plan, backed by effective technology and the knowledge required to make the most of it, enabling individuals and businesses to take advantage of game-changing reduction and removal solutions with minimal effort.
Together, Climate Vault and Genpact are driving businesses forward and creating a world worth inheriting.
Advance your ESG journey
Transformative sustainability services
We help businesses realize their ESG goals, enhancing resilience, improving transparency, and enabling compliance. Based on the foundations of data management and carbon accounting, our approach includes:
Reporting, risk, and compliance management, including benchmarking and responsible sourcing

Sourcing, procurement, and supply chain management, including supply chain resilience and supplier lifecycle management

Industry-specific solutions such as strengthening anti-money laundering programs
Case study