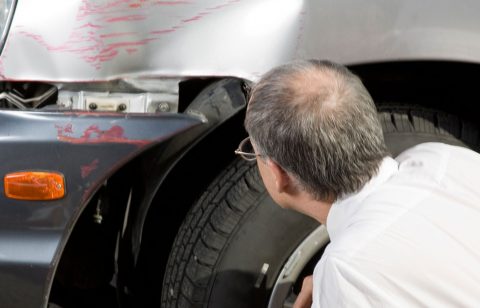 The auto insurance market in the US is estimated to be worth more than $300 billion in 2020. The Insurance Information Institute recorded that in 2018 – the latest year for complete data – the average collision claim was $3,574, the average comprehensive claim was $1,833, property claims were at $3,841, and bodily injury claims were at $15,785. The same dataset showed that around 9% of total insurance policyholders made a claim. In short, that's a lot of money. But behind the numbers sits a tough reality. People have accidents, their vehicles get damaged, and sometimes they get hurt. The process of making and settling a claim shouldn't add to the stress. But often, it does. And that may force customers to find best customer service in this highly competitive industry. At Genpact, we have built a unique third-party administration (TPA) solution for insurers to make sure the auto claims cycle is frictionless, fair, and fast. Insurers can be confident that their customers are getting the best service possible.
Challenge
Inconsistent, complicated processes
Given the large number of auto claims each year, insurance companies spend a lot of money on investigating and settling claims. In many cases, because of disparate investigation processes and a lack of a cohesive, technology-enabled workflow throughout the claim's lifecycle, claims settlement delivery is inconsistent. Indemnity leakage ensues, leaving a gap between the optimal and actual settlement value of a claim. Put simply, insurers are losing money.
Solution
A one-stop shop for the claims processing your customers deserve
Genpact has designed a one-stop TPA solution that can operate within an insurer's existing claims process, or remotely, or in our own system. It can be tailored to a client's precise needs and can operate in any state in the US, as well as DC. Clients have been benefiting from our unique approach for more than 15 years.
The solution is a scalable, efficient, and time-saving process for auto liability claims that comprises three main elements:
A cost-effective flat rate pricing structure for best value and peace of mind

A team of adjusters and appraisers who are licensed and experienced to handle claims in all 50 states

Process and file management, with a centralized claim management system that has application programming interface (API) connectivity to drive quality and consistency in the claims process and enhance compliance
How it works
For example, when a bodily injury claim comes to Genpact we run it thorough a best-in-class damage triage process using our team of licensed experts to:
Make same-day contact with the injured parties and obtain a police report

Request and coordinate scene investigations

Deal directly with plaintiff attorneys

Obtain medical authorization and wage authorization related to claims

Collect medical bills and reports

Verify lost wages

Complete a monthly follow-up with injured parties to determine recovery process

Adhere to the highest documentation standards

Negotiate settlements and obtain release
We follow the same thorough approach for comprehensive, collision, property damage, and uninsured motorist property damage claims.
Impact
This centralized, consistent approach speeds up the claims cycle, lowers loss adjusting expense, and plugs revenue leaks. Clients using the system report:
Improved bodily injury disposition

Increased liability accuracy

Lower attorney representation fees for injury claims

More accurate subrogation and arbitration results

Improved method of inspection strategy execution and estimate accuracy

Higher customer satisfaction and retention
Solution overview