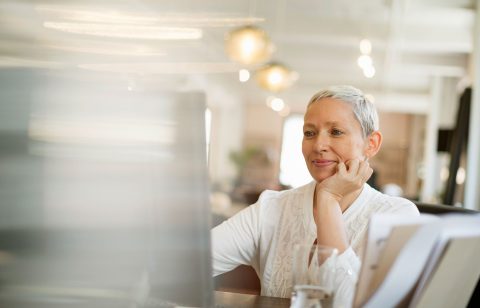 Challenge
Increasingly complex trust and safety operations locally and globally
Trust and safety operations are complex at scale. Teams with operations across multiple sites and workflows, fragmented data, reports, and analytics struggle with delivery, decision-making, and communication. This results in midlevel managers spending approximately 40–50% of their time planning workforce availability, analyzing data, and building reports.
Furthermore, trust and safety operations are severely impacted by real-life events because sudden unplanned spikes in content volumes can result in missed service-level agreements and backlogs.
As content creation explodes across the globe, organizations have set up localized operations to gain a contextual understanding of content. To manage diverse operations better, organizations are looking to centralize performance and workforce management. This calls for a proactive approach to tracking content trends globally and understanding the impact on local teams and staffing needs. Most importantly, organizations are looking to have a pulse on the resilience and wellbeing of every employee across the world.
To achieve this at scale, organizations need visibility and transparency across the ecosystem.
Solution
A Global Command Center that enables operational excellence and secures employee wellbeing
Introducing: Genpact's Global Command Center (GCC) for scaled trust and safety operations. The GCC is powered by artificial intelligence (AI), which uses data and analytics to manage every aspect of global trust and safety-consistent operations. It analyzes data to uncover outliers and inefficiencies and provides root-cause analyses in real time for effective operations.
The GCC can readily adapt and customize itself to the complexity and scale of any platform and operation to drive key outcomes. Trend monitoring and AI enable predictive intelligence, which can anticipate workload fluctuations to manage effective staffing and workforce planning.
As companies aim to safeguard the wellbeing of content moderators every step of the way, the GCC can analyze and raise alerts based on the resilience and wellbeing scores and metrics of the moderator. This helps to enable a healthier workforce.
The GCC supports more than 1,000 digital workflows, ~10,000 moderators, and 50+ languages at over 19 sites. It tracks, analyzes, and generates actionable insights from more than 100 metrics.
The GCC has five main elements:
Data lake and advanced dashboards: This state-of-the-art repository aggregates data from multiple sources that impact trust and safety operations. It structures unstructured data, analyzes it, and enables the creation of reports across any data cuts as required. It delivers real-time insights on dashboards and interactive reports for all stakeholders in the ecosystem. The system helps managers save time spent on reporting by about 20%
StarGen – AI bots for analytics: Built on the GCC's data lake, StarGen's AI performs robust analytics by processing and interpreting large data to find important trends, patterns, and anomalies. Its real-time analysis allows us to build a balanced scorecard, standardize, and run proactive operations. The AI leverages global trends and predictive intelligence to effectively plan for workflow and staffing requirements
Trend monitoring: The GCC tracks content propagation from over 100+ sources and platforms to analyze trends globally. It analyzes thousands of social media posts, identifying key risk topics and virality to drive intelligence upstream, supporting market teams' efforts to take policy initiatives
Analytics for wellbeing interventions and actions: The wellbeing and resilience of content moderators are critical to all organizations. The GCC gathers input from a range of sources including employee sentiment trackers and performance data to build insights that enable managers to undertake interventions and other measures
Workforce management: The GCC combines external data from trend monitoring and internal historical data to forecast volume fluctuations at a workflow level on a daily and hourly basis, simplifying workforce management. It helps effective workforce planning
Impact
New procedures and robust metrics deliver measurable results
Here's what one company using the GCC experienced:
A 95% reduction in turnaround time for performance reports

A 30% increase in support team efficiency due to interactive reports

A 30% increase in frontline managers' time for more relevant jobs because reporting and root-cause analyses were consolidated

A 50% reduction in manual errors

A 30% reduction in process handling time due to our Lean Six Sigma approach

More than 1,000 insights with the GCC trend monitoring tool generated, resulting in a 300% increase in policy changes over the previous year

Real-time deployment of PR and reputation management

Interactive and centralized real-time view of metrics
Keeping atop the trends, having access to dynamic metrics, and managing global events that affect your business in real time can go far to protect your company's reputation and help you prepare for the unexpected. Genpact's Global Command Center gives you the edge you need to meet the future – and all its uncertainties – head-on.
Solution overview