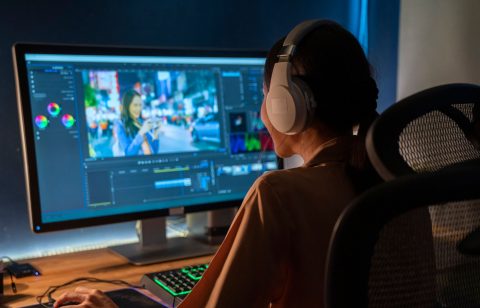 The media sector is experiencing significant ongoing growth, which the pandemic has accelerated. However, media organizations are struggling to address multiple changes in technology, new regulation, and consumer demand.
Customers have moved to digital consumption platforms and away from pay TV. Demand is also growing for more 'lifestyle'-type services, in which customers consume everything from music to exercise classes, sports, gaming, and movies as streamed content on demand. To access these services, consumers are more willing to 'stack' multiple over-the-top (OTT) services.
OTT will represent huge revenue opportunities over the next few years as demand continues to increase, but extra demand creates instability and continued pressure to find or create new content that will pull in an audience.
The continued popularity of streaming video on demand (SVOD), premium video on demand (PVOD), and the rise of transactional video on demand (TVOD) and advertising video on demand (AVOD) means that media and entertainment companies need to optimize processes to sustain growth.
Media organizations must address a number of challenges:
A lack of visibility in operations, slow integration, and high operational costs due to operational misalignment, inefficient processes, and duplication of systems
A lack of business performance transparency and comprehensive customer insight due to siloed, fragmented data repositories, meaning decisions are often misinformed or made without the required facts or data
Attracting and retaining consumers who are shifting away from traditional pay TV toward subscription services and can more easily adopt one or many new digital platforms
Meeting the expectations of digital consumers who have grown accustomed to immediate access to highly personalized services and content with personalized offers and seamlessly easy setup, servicing, and support
Lack of actionable insights on content due to omnichannel complexity, which leads to a lack of visibility into various aspects of the content value chain – for example, content stickiness and content gaps
Genpact: Enabling media organizations to navigate change and drive growth
Here at Genpact, we have worked alongside the world's leading media organizations to help them reimagine and transform their operations holistically.
We are a transformation partner for the top three advertising organizations, top three media organizations, and top three newspaper groups, globally.
We have expertise in customer experience, technology, and finance to create a change management strategy to enable the transformation needed to support new commercial models.
1. Optimal operational models that support growth in complex ecosystems and in the face of constant change
We co-innovate with media organizations to leverage the power of artificial intelligence (AI), data fabric, blockchain, experience design, and cloud to build an efficient, agile, responsible media across new ecosystems.
We also help digital streaming platform providers prepare for the demands of fast-moving and complex content supply chains through content analytics, consumer insights, and ROI analysis.
2. Smarter decision-making and more targeted advertising with powerful, timely, contextual insights
We help fuse data silos together and intelligently embed third-party data to deliver insights that inform the design of services, determine what customers want, and optimize advertising and other forms of data monetization.
We also help media organizations leverage the scale and innovation uplift offered by cloud platforms to address the complexity and cost challenges created by the shift to digital channels.
3. Engaging experiences to drive customer retention and sustainable growth
We help media companies to become innovative with regard to customer experience, increasing conversion and retention with services such as digital self-service, self-setup, and issue resolution.
Our customer journey mapping and fault identification help to drive conversion across subscriptions, payment for exclusive services, and optimize advertising click-through rates.
Our Readiness Center of Excellence accurately predicts sudden increases in demand so organizations can respond quickly and ensure that capacity and resources are in place and that good customer experience holds up.
Our solutions help build a fast, cost-effective path to transformation while integrating data strategy, organizational change, and technology acquisition.
4. Agility to invest and adapt with smarter cash flow management and revenue transparency
We help companies forecast cash flow, rethink credit strategies, improve collections and deductions management, and gain visibility into their cash conversion cycle to build resilience and foster growth. This helps them reduce the cost of operations and focus spending on innovation and development to support profitability through periods of change and disruption.
With the help of our solutions suite, we deliver faster insights, analytics, and self-service reporting with the accelerated digital transformation of processes and greater automation to respond quickly to business demand.
We also ensure regulatory risk and compliance get addressed and that governance is in place while reducing cost, complexity, and administrative burden.
Why Genpact?
Genpact is a leader in helping organizations through their bespoke digital transformation so they can deliver key business outcomes and values that drive growth and opportunity.
18+ years of experience working with media clients

10+ acquisitions to build capabilities in AI, dynamic workflow, persona design, and data engineering

10,000+ content reviewers, content labelers, and app reviewers

Across 9+ geographical locations

8,000+ dedicated certified employees
Genpact are industry leaders. Just some of the awards and accreditations for our services
include: