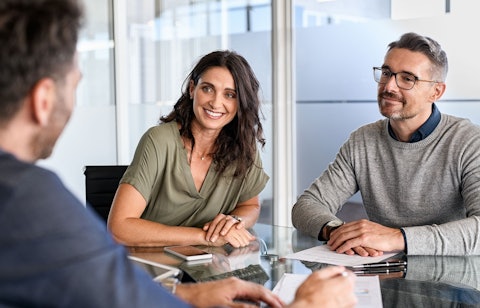 When things haven't gone as planned for current or former customers of a financial institution, there's a need to put them right. Regulators are placing increasing pressure on financial institutions to remediate customers at speed and scale with a focus on quality and sustainability. The goal? To boost compliance and customer satisfaction while minimizing reputational damage.
Regulators are also questioning the buildup of billions of dollars in undistributed remediation payments. They're demanding investment in systems, processes, and data analytics to halt the vicious cycle of having more affected customers while ensuring ongoing compliance.
With customer experience paramount to success, organizations that deliver best-in-class remediation have a competitive edge. They can rebuild trust and relationships with customers while minimizing risks by focusing on transparency, operational excellence, and environmental and social governance outcomes.
Genpact's remediation-as-a-service (RaaS) solution provides the people, processes, and technology to meet regulatory and customer demands with quality, transparency, scale, and speed so you can concentrate on other areas of business.
The challenge
The challenging path to customer remediation
Today's regulators are eagle-eyed, able to spot errors at speed. And they're just as quick to issue consent orders or other enforcement actions. Fines can run into the billions and critically impact profitability, and regulator-imposed asset caps can limit a bank's growth and ability to serve its customers. So, financial institutions must ensure they aren't on the receiving end of these penalties.
Quick identification of operational issues and their root causes is vital. Financial services institutions must spot abusive or deceptive behaviors and resolve errors at speed by:
Heightening security to enhance data privacy, data security, and disaster recovery

Improving client and address identification through the use of data analytics

Better addressing client needs by streamlining communication touchpoints

Meeting regulatory compliance expectations through continuous monitoring

Minimizing cost pressures by ensuring that penalty distribution costs don't amplify

Smoothing operations to deal with different scales of remediation
Let Genpact relieve these pain points by managing end-to-end remediation to reduce stress, costs, and risk.
The solution
A scalable, consistent, and reliable model that optimizes value
Genpact partners with financial institutions to provide remediation-as-a-service to financial services compliance teams. Our process leverages industry expertise and proprietary technology to execute best-in-class remediation. We provide data analytics, workforce management, digital enablement, and the ability to scale with demand.
Our remediation-as-a-service platform uses cloud-based software to provide an end-to-end customer remediation solution that automates request processing. It also offers built-in controls to heighten security, auditability, traceability, and reporting, which enables you to meet regulatory needs.
Our workflow-based solution seamlessly ingests data files and applies configurable rules for address and hygiene checks to generate mailing execution files. The platform issues customer letters and checks (as applicable) according to regulatory timelines. And it integrates with contact center services to manage customer inquiries triggered by the customer remediation letters issued.
Genpact has delivered multiple customer remediation resolutions through this platform, meeting and exceeding our partners' expectations. The solution can scale to manage multiple remediation cases simultaneously.
The 5 pillars of remediation-as-a-service (RaaS):
1. Data
Automated data quality checks, including data cleaning and verification
Quick and accurate processing of large and growing data volumes
2. Digital and analytics
Accurate and real-time remediation metrics to improve transparency
Real-time data projections to inform corrective actions
Productivity metrics to enhance workforce planning and training
3. People
Evaluation of resourcing requirements
Centralization of core remediation components
Implementation of workforce planning strategies
4. Process
Standardized, end-to-end process lifecycle design
Tailored process adjustments based on remediation needs and complexity
Built-in controls and automation of key steps in the process
5. Measures
Alignment of key performance indicators and incentives with program objectives
Alignment of shared metrics between teams
Metrics designed toward establishing a zero-incident organization
Our vendor alliances
To deliver against all five pillars, we not only bring our own knowledge and expertise, but also ally with industry leaders across remediation functions. These include:
Leading enterprise digital mail room service in the US

Cloud-based environment provider for our contact center

Prime partner for customer address validation

Major customer analysis and data hygiene solutions
The impact
Processes and metrics improve outcomes
For well over a decade, we've partnered with numerous financial institutions to grow their remediation abilities and make a significant impact by delivering:
Rapid scalability: Robust workflow management and sizing process to address fluctuations in volume and staffing. Built-in connectors to facilitate automation through robotic process automation, intelligent optical character readers, and machine learning
Risk mitigated transitioning: Program management expertise in partnership with industry leaders. A unified view of multichannel operations including real-time tracking, queuing, and service-level agreement management
Future-proofing: Integrated case management workflow with a cloud-based contact center and a communication solution. Dynamic configuration of business templates is possible based on specific remediation portfolios
Compliance and governance: Proven long-term expertise in embedding operational and compliance controls. Advanced reporting and dashboard capabilities with multichannel integration
Our work: Case study
Genpact's experience makes us a trusted executive partner for regulatory remediation programs at several large banks.
Custom remediation adds insights and scale for a US bank
We acted as architects and managers for a client remediation program for a large bank, using our proprietary digital case management solution Genpact Cora. We also designed and executed inbound and outbound mail rooms and delivered end-to-end compliance. Operational insights delivered via dashboards, as well as adaptive workforce planning, enabled quality customer service on demand.
Impact:
Over 300K impacted customers identified

$19 million saved through reduced mailing times

Automation of manual processes and data checks, freeing employee time to work on other tasks

Delivery of 2.5x volume against projection
Why Genpact?
We've helped large financial institutions execute and scale their remediation efforts through our end-to-end solutions. The cost of getting it wrong is high. You can trust us to reduce risk and accelerate quality outcomes.
Solution overview