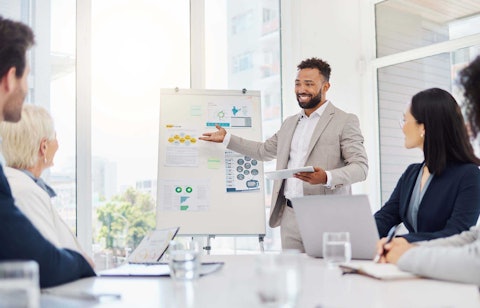 Sales and service functions are under pressure. Technology has changed how businesses interact with their customers, and companies that fail to adapt risk losing out to more agile competitors. As a result, many businesses are outsourcing, but forget about true transformation.
In this blog, I explore how the customer experience landscape has changed, how Salesforce can help businesses respond, and some best practices for getting started.
The digital experience opportunity
Many enterprises have made a shift from traditional to digital sales channels. Customers increasingly interact with companies through social media, email, chatbots, and mobile apps. This has led to a focus on omnichannel strategies that seek to provide a seamless customer experience across all channels.
With the increase in digital experiences, there's also an increase in data, analytics, artificial intelligence, and machine learning use. Companies collect vast amounts of data on their customers, which can improve the customer experience – if they know how to use it.
Setting up for success
So how can companies thrive in the digital age of sales and service? Customer relationship management (CRM) software – like Salesforce – can help.
Across all Salesforce solutions – including CRM, Sales Cloud, Service Cloud, Marketing Cloud, and Einstein Analytics – Genpact blends industry, business, and technology expertise to modernize, manage, and operate sales and service processes effectively.
When it comes to making the most of Salesforce, there are four pieces of advice I give clients:
Begin with the basics: In many cases, the functionality businesses seek from Salesforce is already built into the platform – they just aren't using it. With this in mind, check that you are making the most of the standard functionality before considering customization.
Create minimum viable products: When it's time to customize, getting started can be tricky. You'll have many different use cases to explore and stakeholders to satisfy. So test different scenarios on a small scale and perfect them over time instead of trying to operationalize every idea from day one.
Prioritize data quality: Data is the lifeblood of digital transformation. This means technology is only as good as the data that fuels it. To build a truly data-driven organization with Salesforce, you must consider data hygiene at every stage. The better the data, the better the insights about your business and customers.
Think big: While you might start your Salesforce transformation in sales and service, many business areas can benefit from this technology. So think holistically about how Salesforce can transform your entire enterprise. Partnering with a Salesforce specialist with expertise in your industry will be invaluable here.
Salesforce in action
It can be difficult to imagine what a Salesforce transformation looks like. So let me share some examples.
Outdated processes at an asset-based lender caused employee and client frustration to run high. After exploring the root cause of problematic processes, Genpact developed a new digital lending platform using Salesforce that incorporated the best of our business, industry, and technology expertise. Today, key lending operations are fully automated. This means clients get a faster response, and employees are empowered to focus on other tasks. In fact, lending cycle times have been cut by 40%, and the company has experienced 150% growth since launching our solution.
In another example, an online payments company didn't have enough marketing resources to reach its ambitious growth goals. Working with Genpact, the company deployed Salesforce Pardot and Marketing Cloud. Now, most sales and marketing processes – from lead generation to close – are fully automated. This allows sales and marketing employees to focus on customer interactions that require a human touch while keeping costs low and productivity high. Plus, our data and analytics expertise are helping the company uncover invaluable customer insights from its Salesforce data.
Take the first step
Across every industry, companies are turning to Salesforce to meet – and exceed – customer experience expectations. Whatever surprises the future holds, staying close to your customers' needs will help your business thrive. And Genpact, with our unique expertise in Salesforce optimization and implementation, is ready to help.
Blog